Moto Guzzi Airforce – La storia della Guzzi meriterebbe una bella fiction, poiché di spunti narrativi ce ne sono molti negli accadimenti che hanno portato alla sua fondazione. Uno di questi riguarda il terzo membro fondatore del marchio che purtroppo morì subito dopo la prima guerra mondiale, giusto prima di poter essere testimonial e primo pilota ufficiale del marchio dell'aquila.
Giovanni Ravelli, a cui Death Machines of London, dedica questa fantastica special commemorativa, era un pilota di moto eccezionale, apprezzato in Italia e all'estero che oltre a saperci fare coi i manubri era uno dei miglior aviatori della nostra aereonautica: Numerose furono le sue azioni eroiche durante il primo conflitto che gli valsero il riconoscimento di tre medaglie d'argento al valor militare.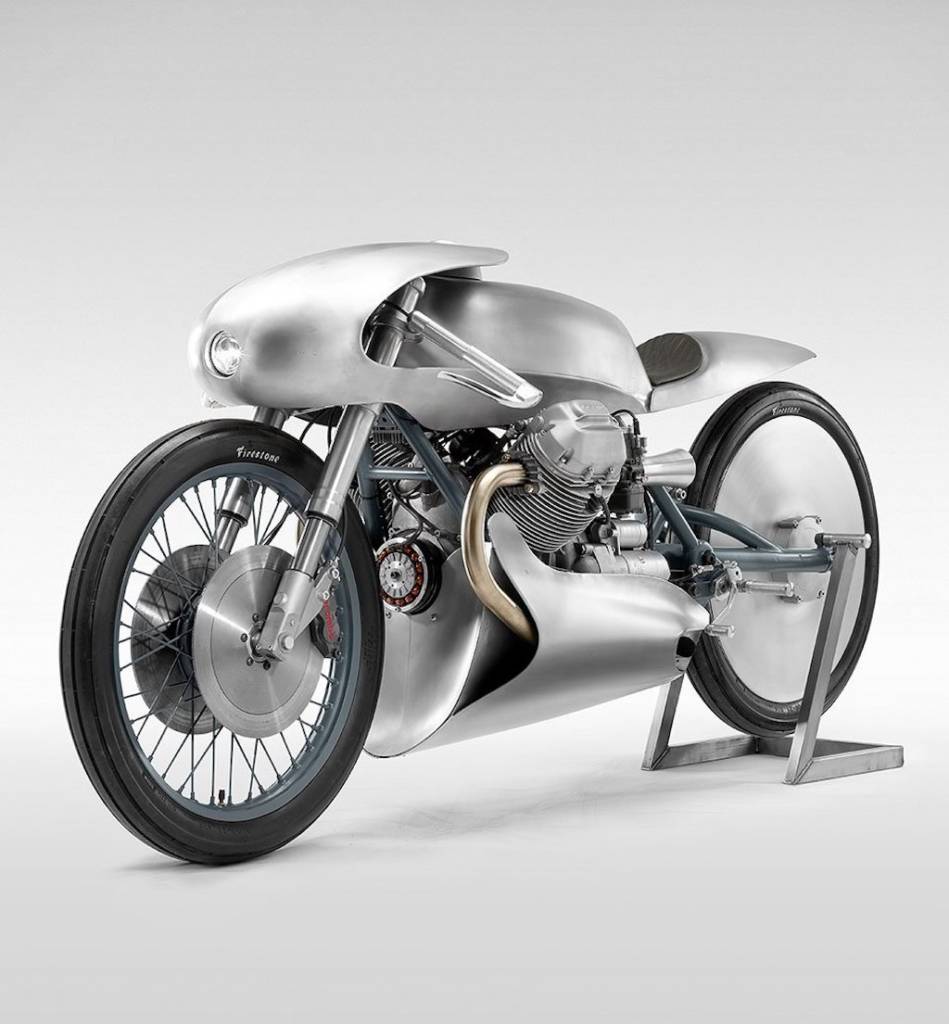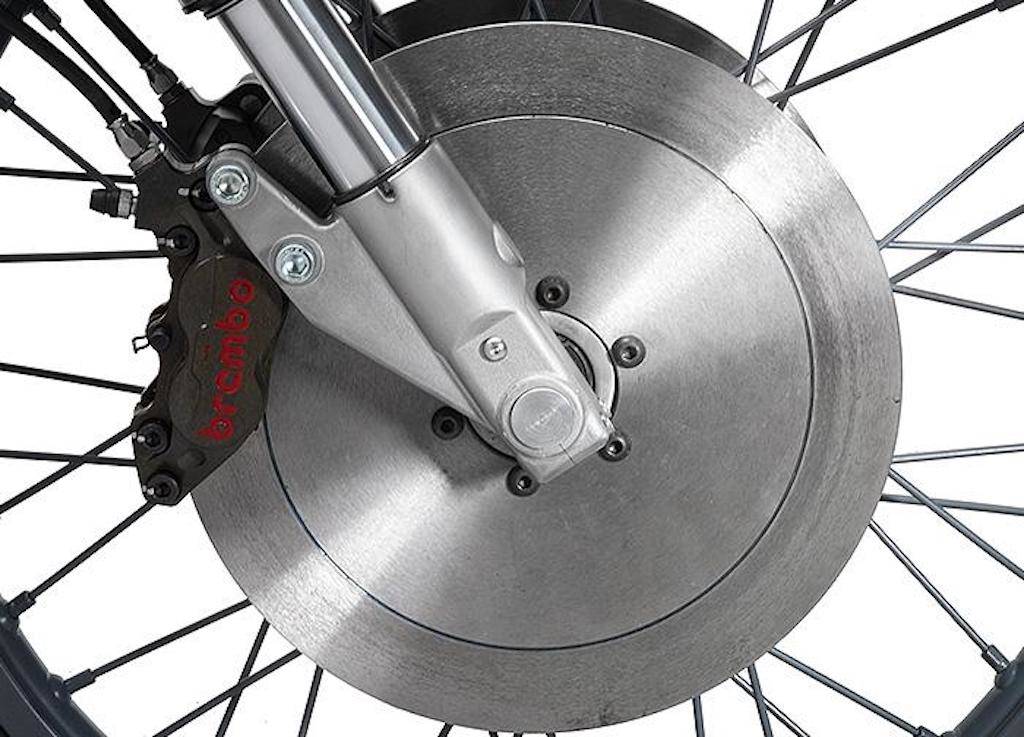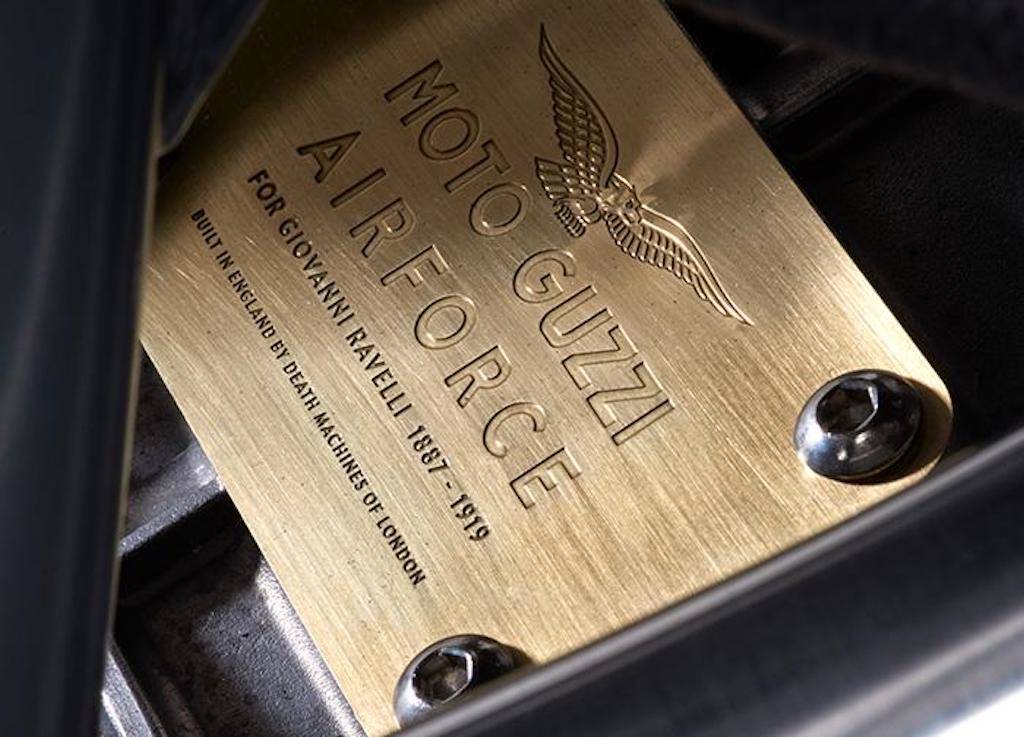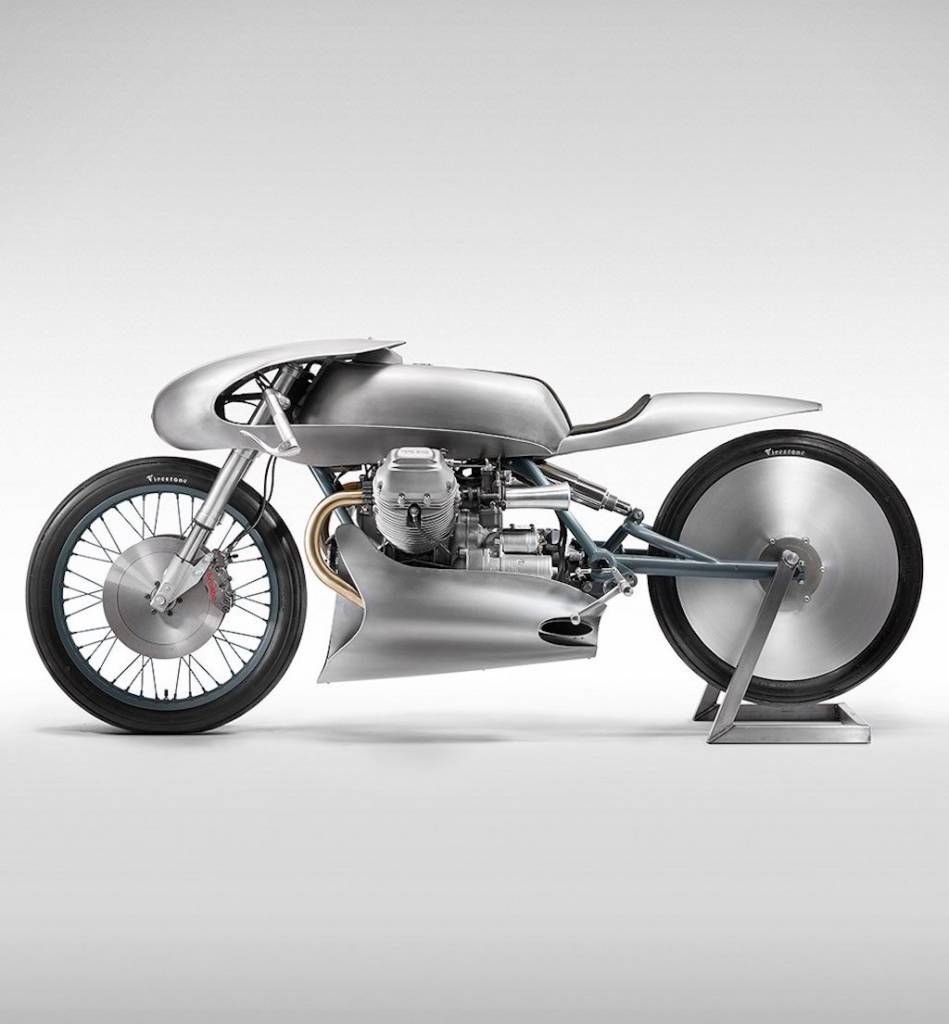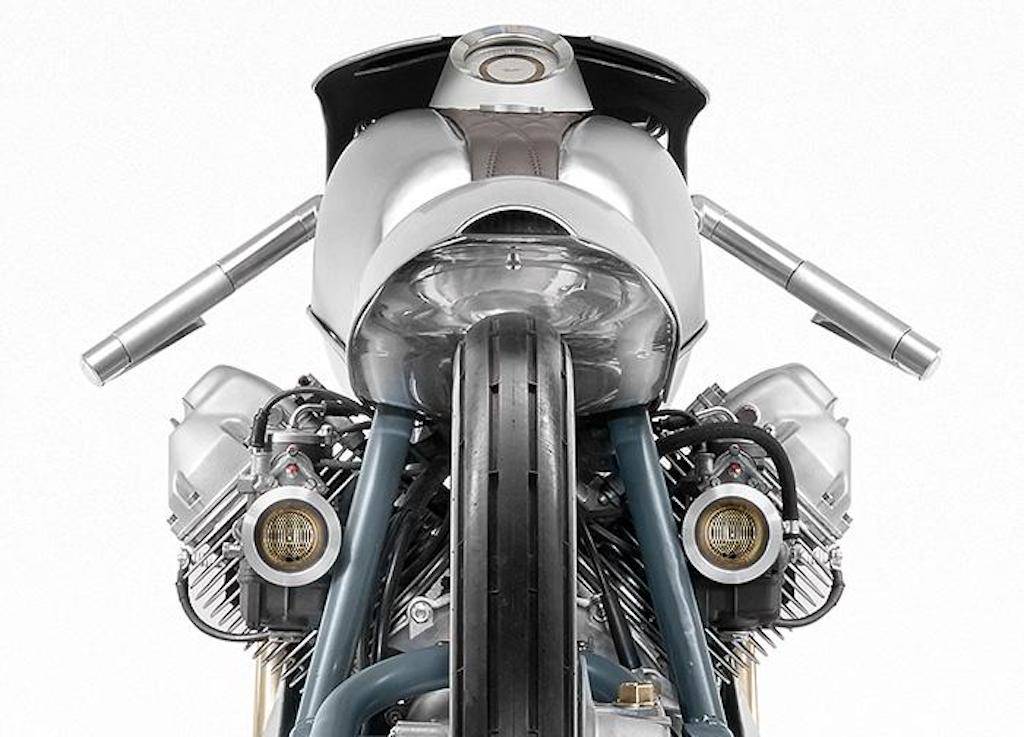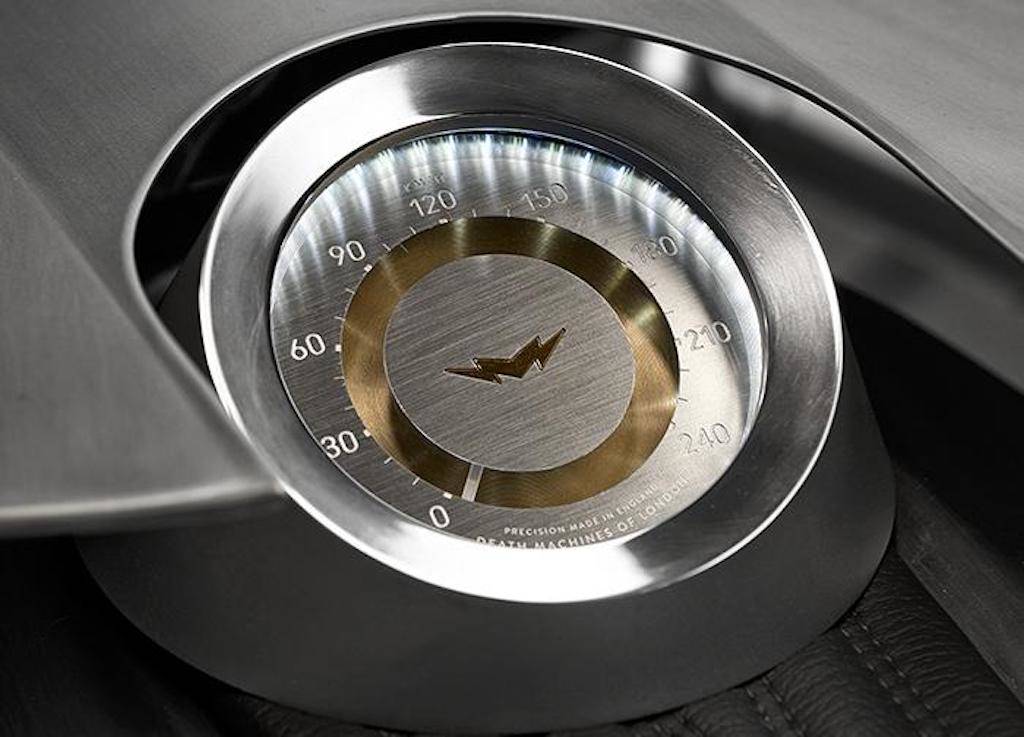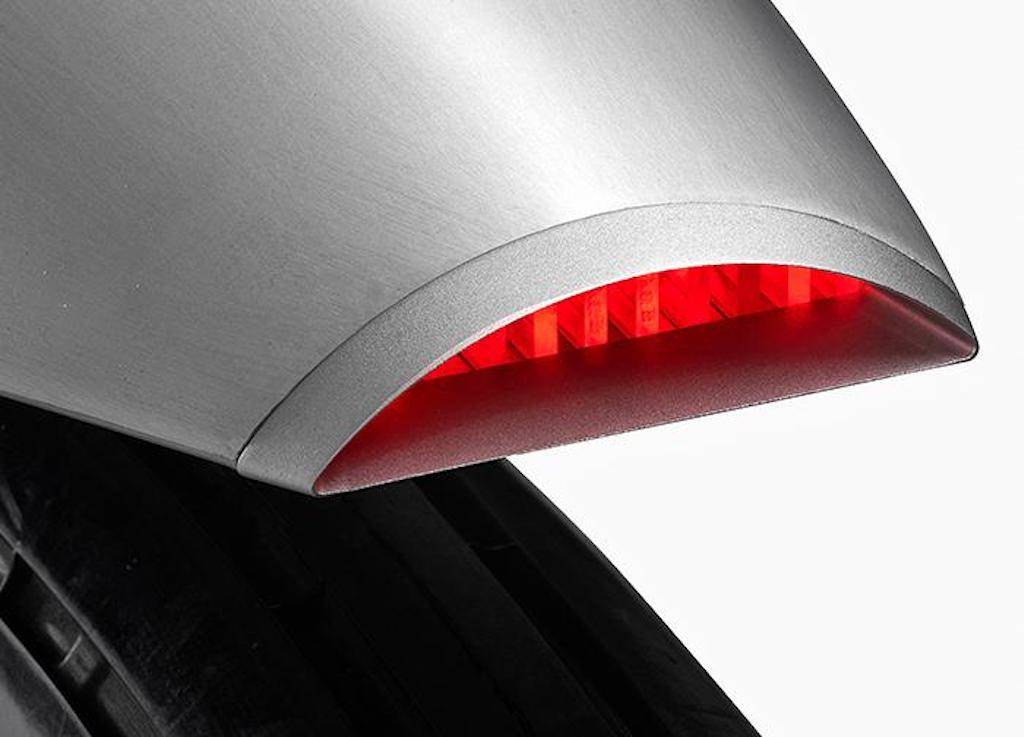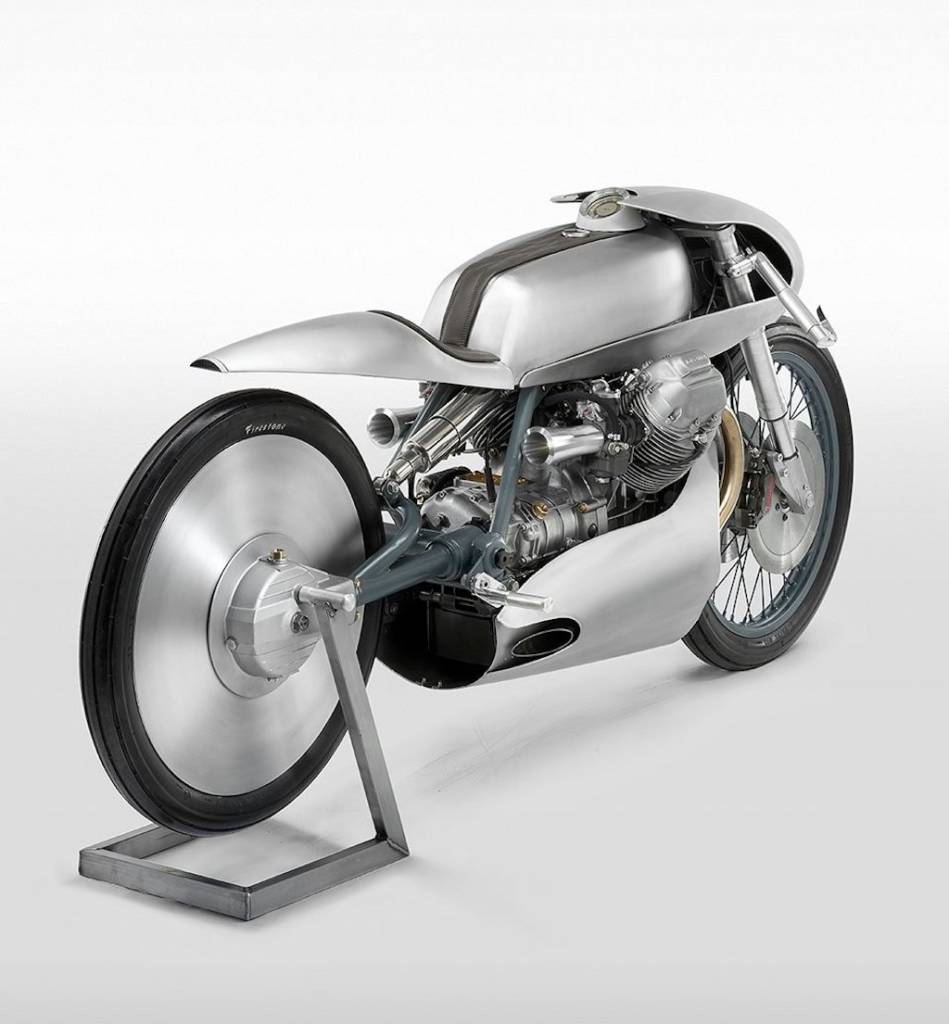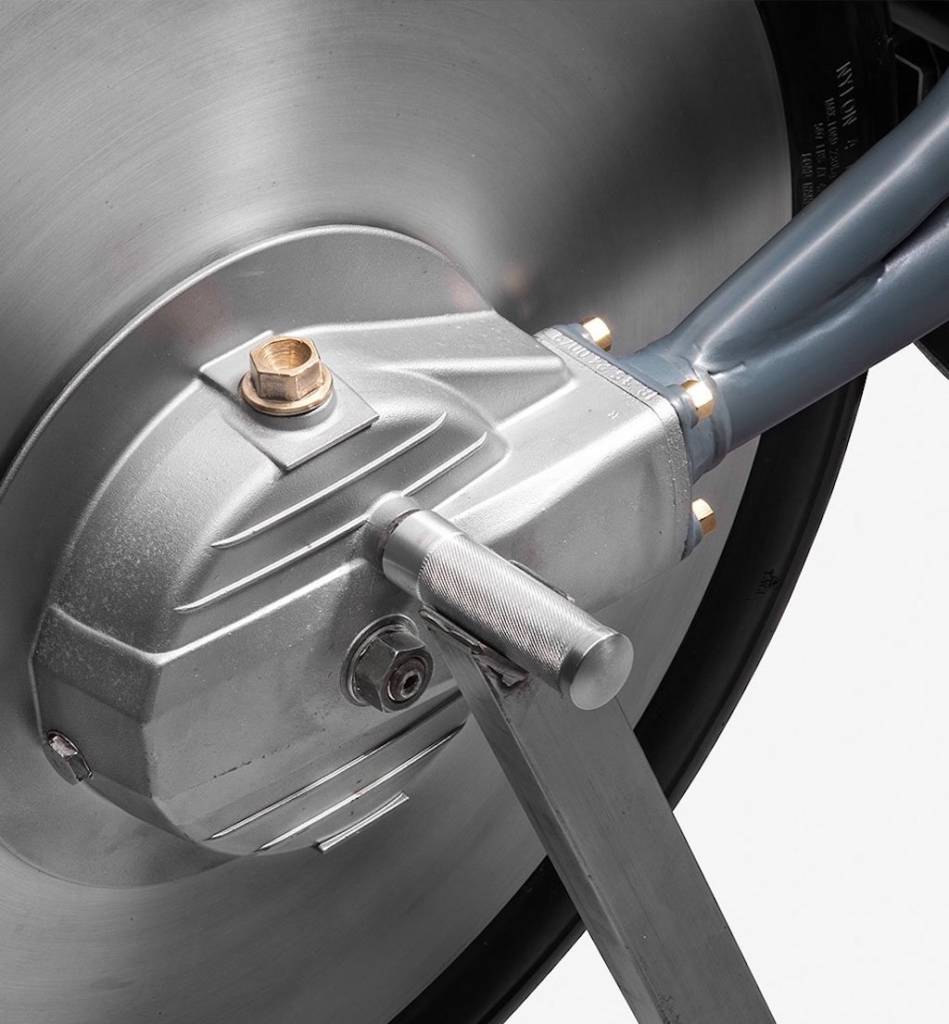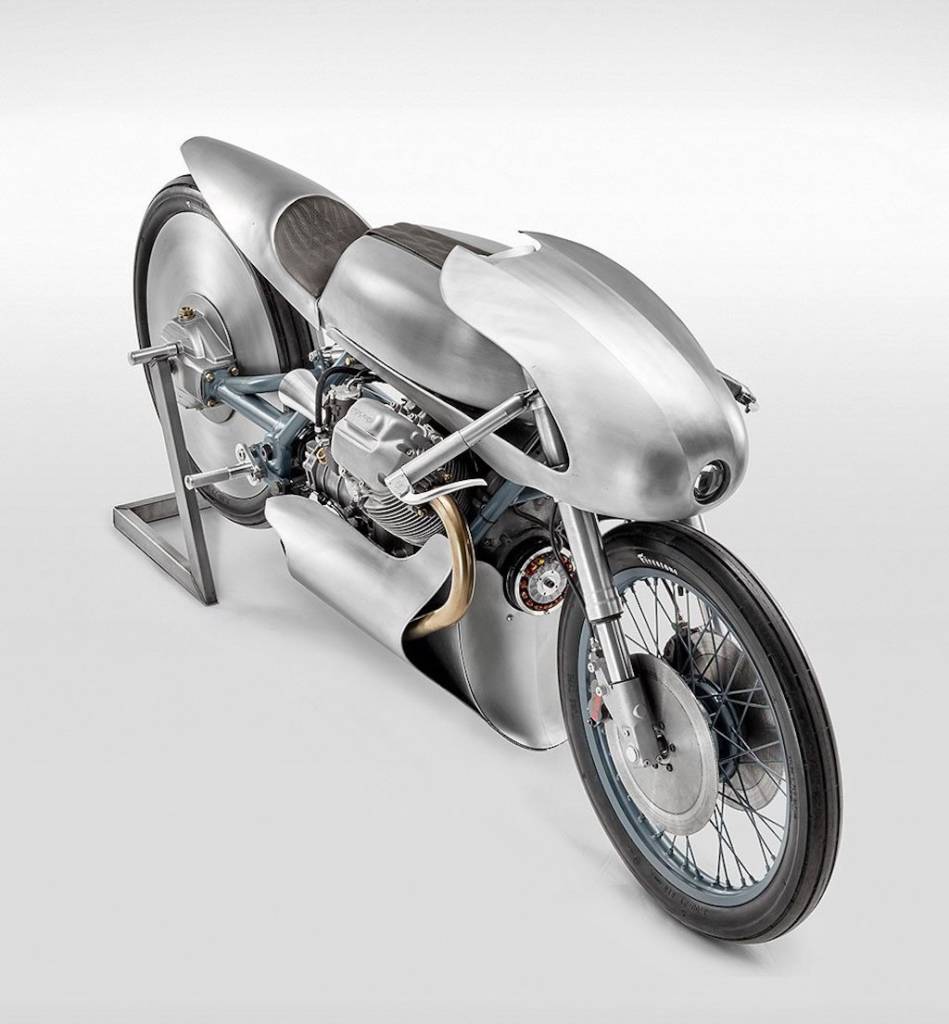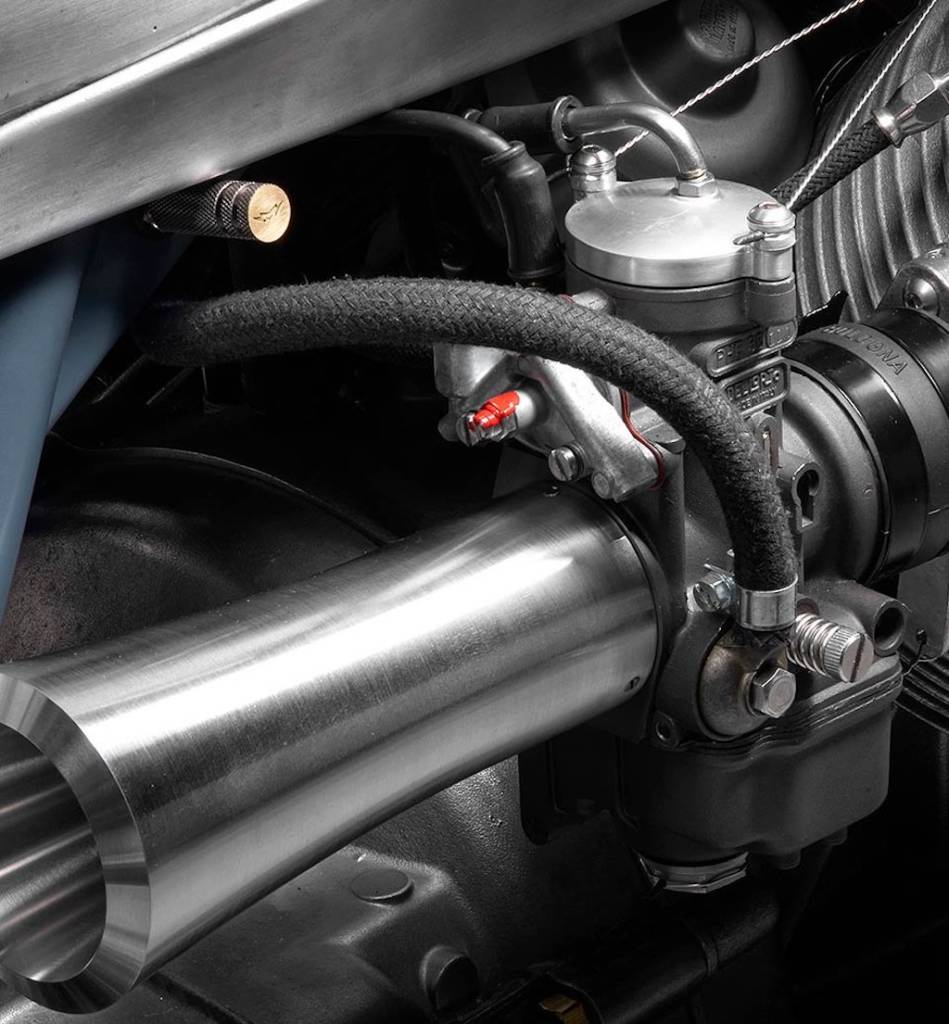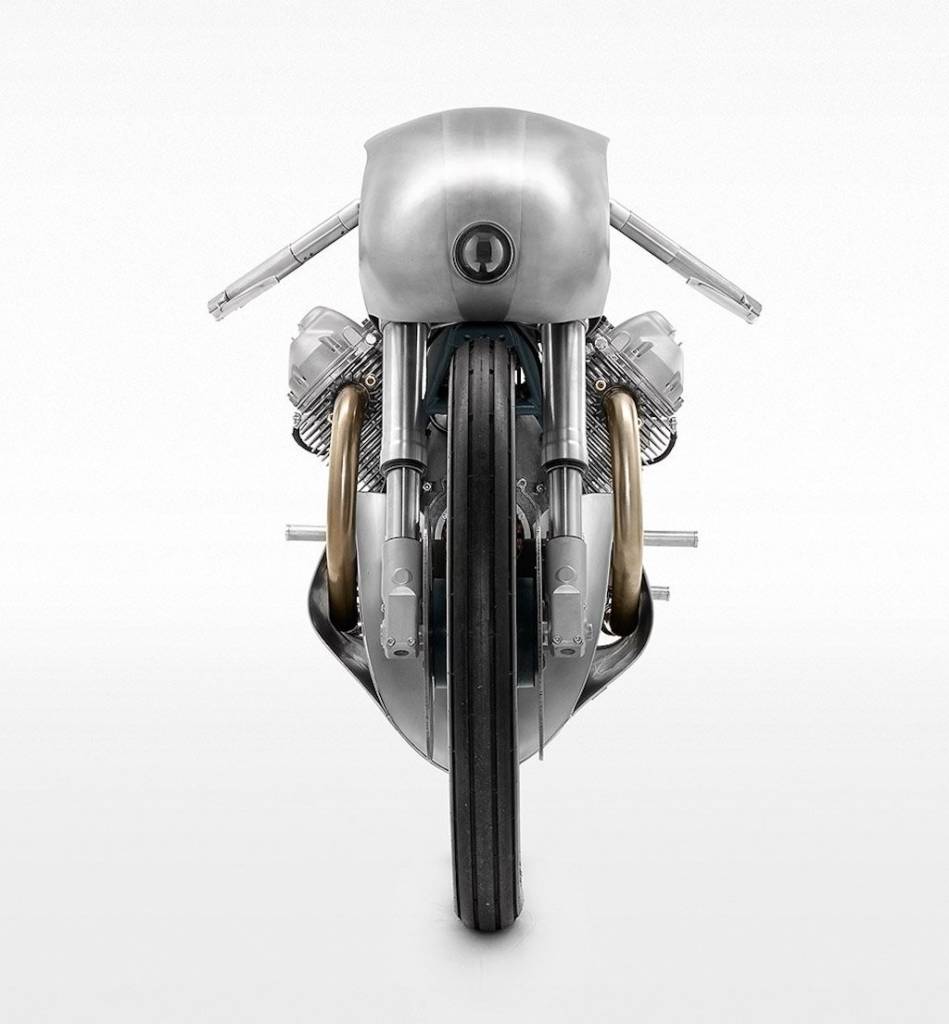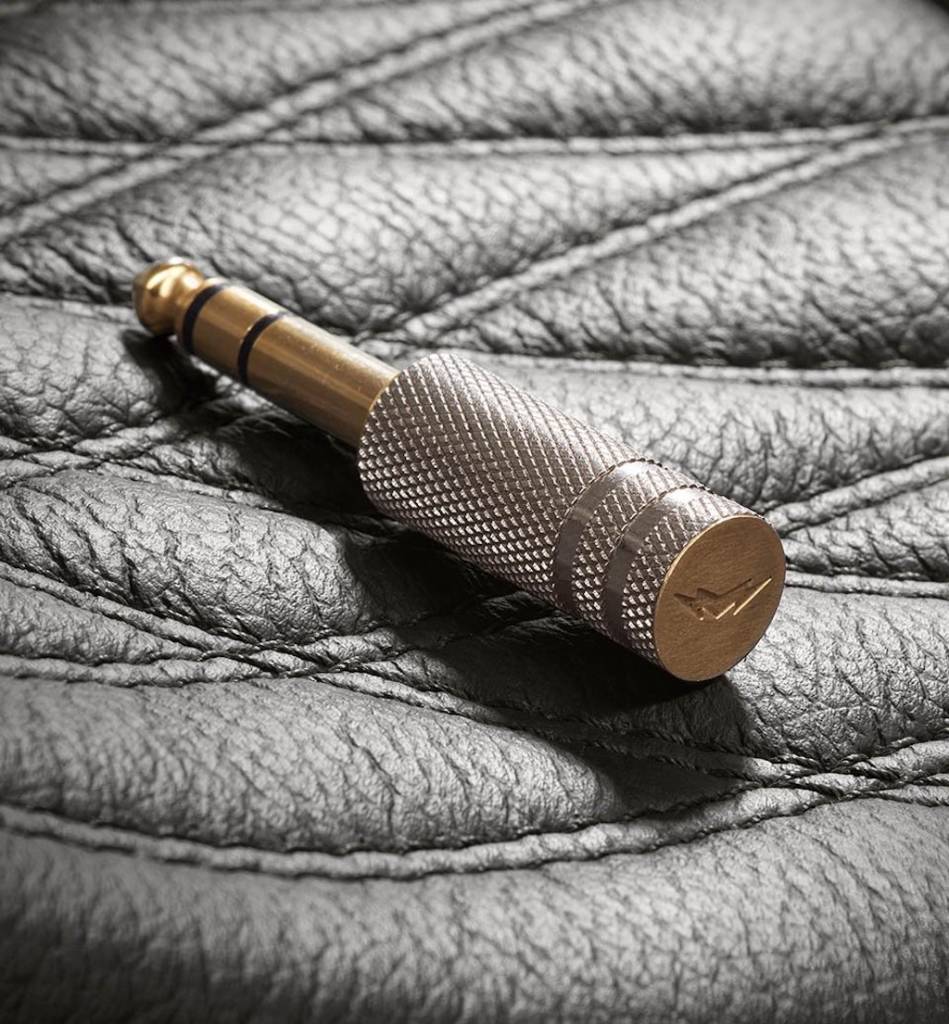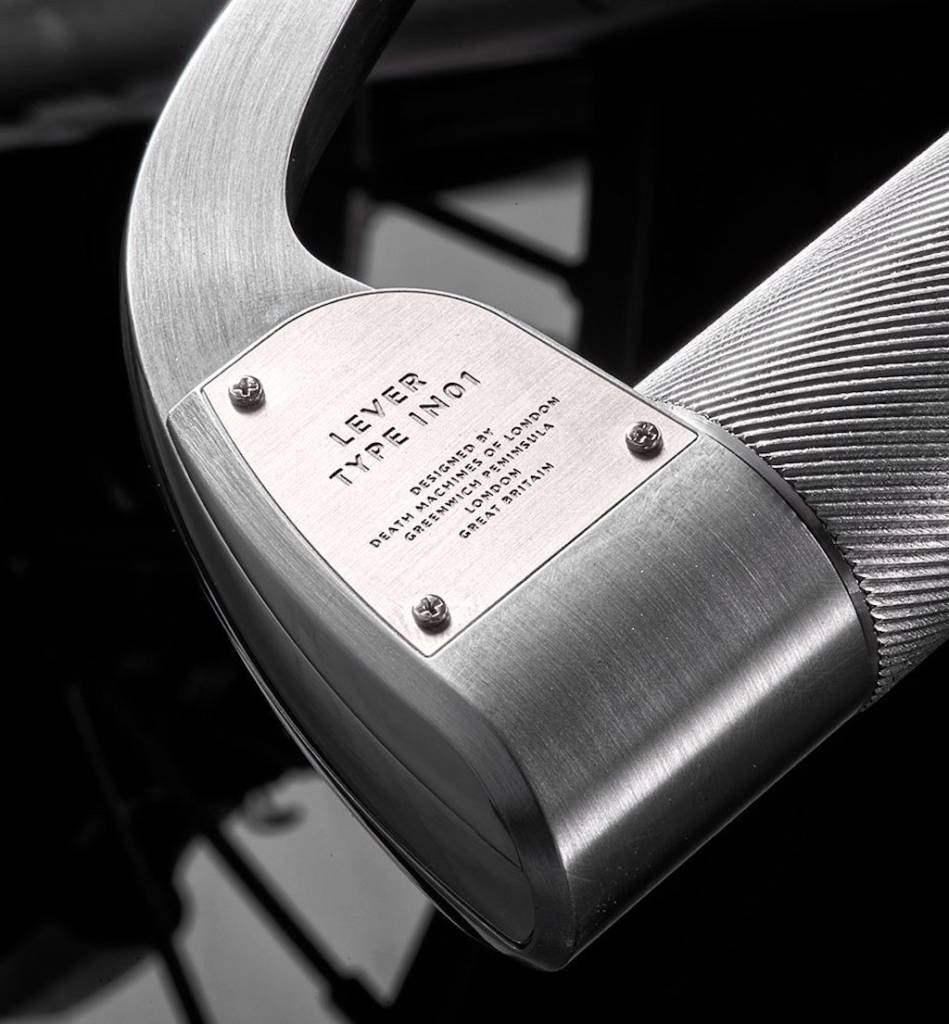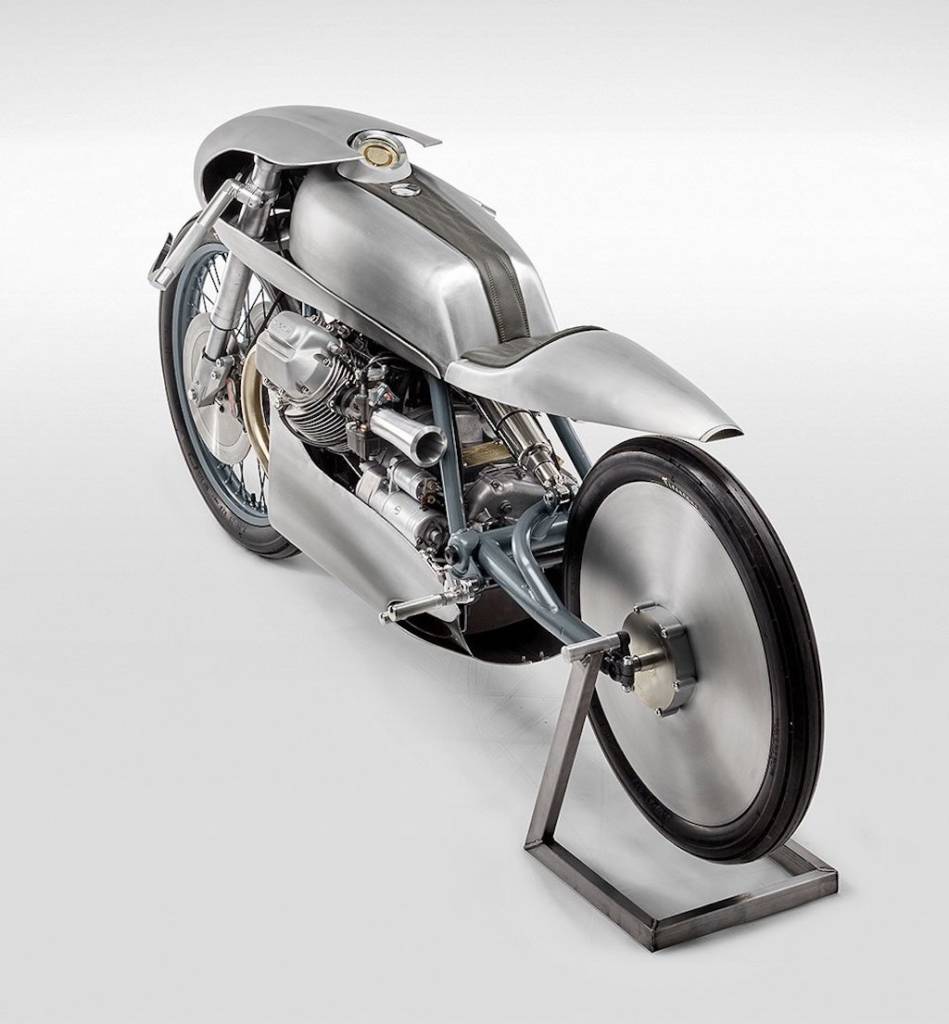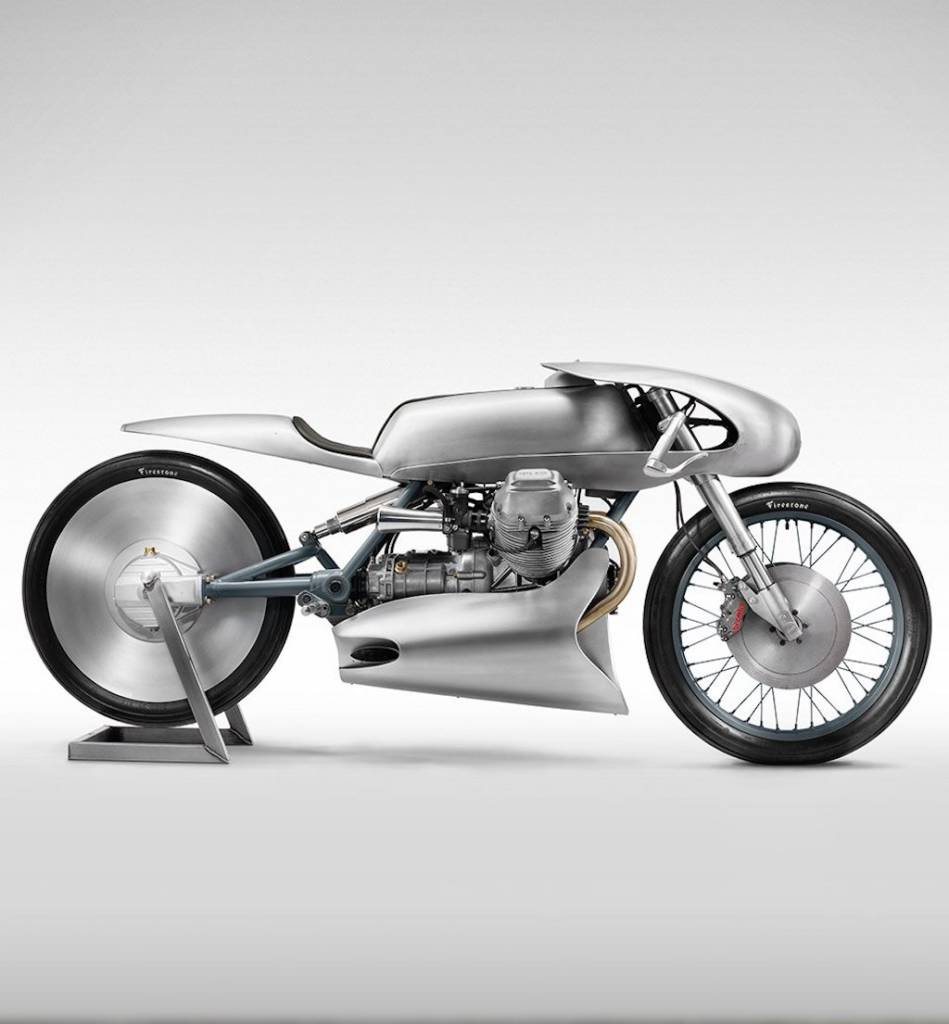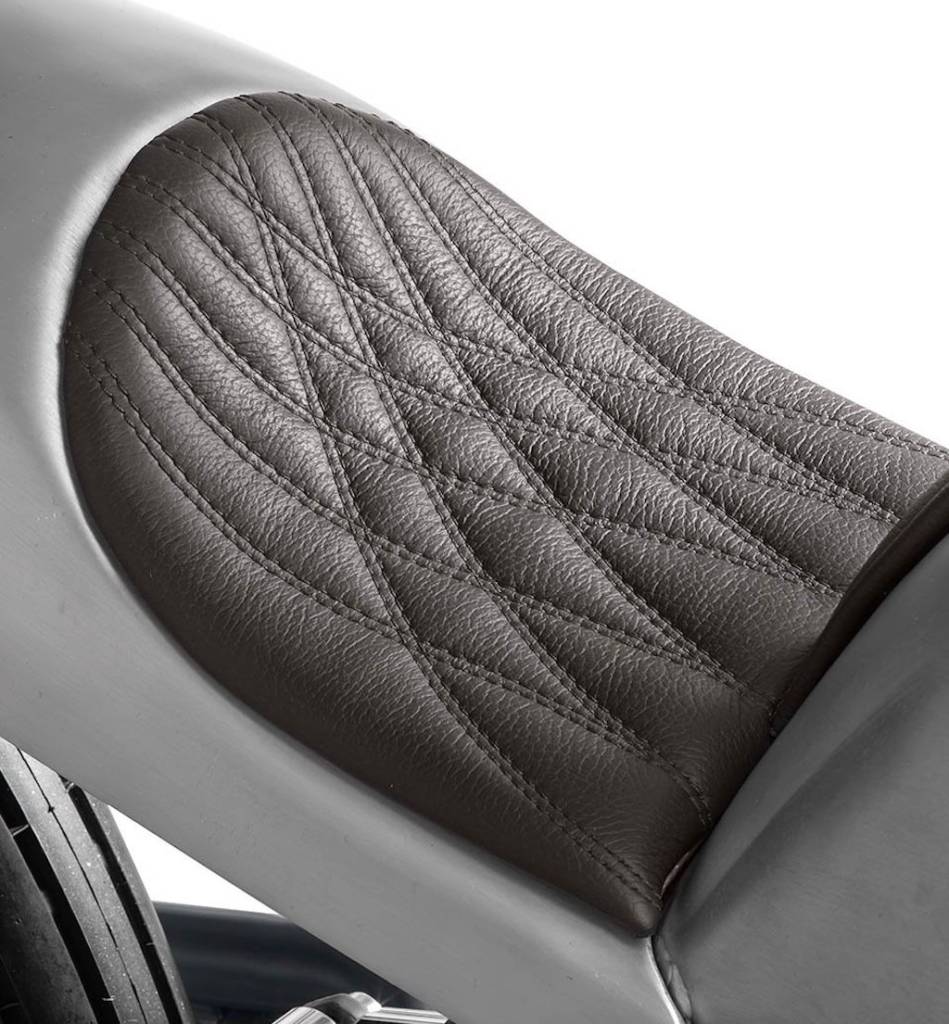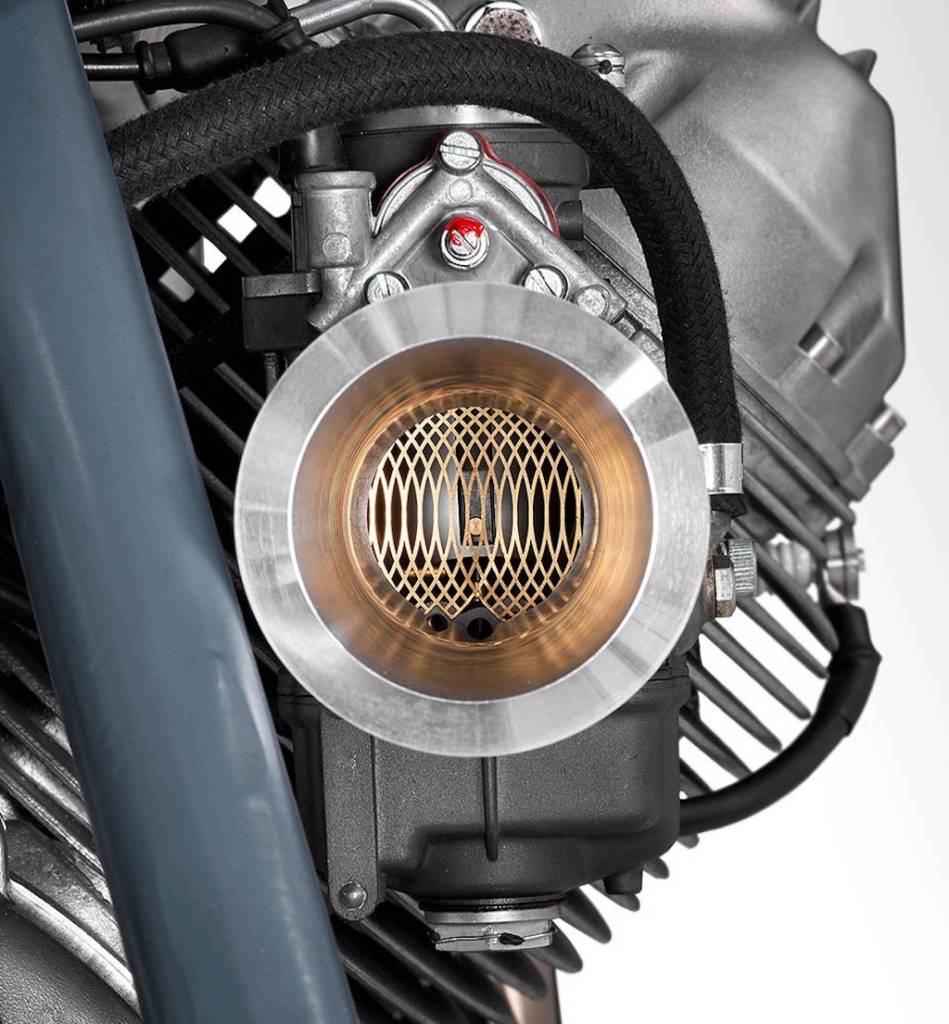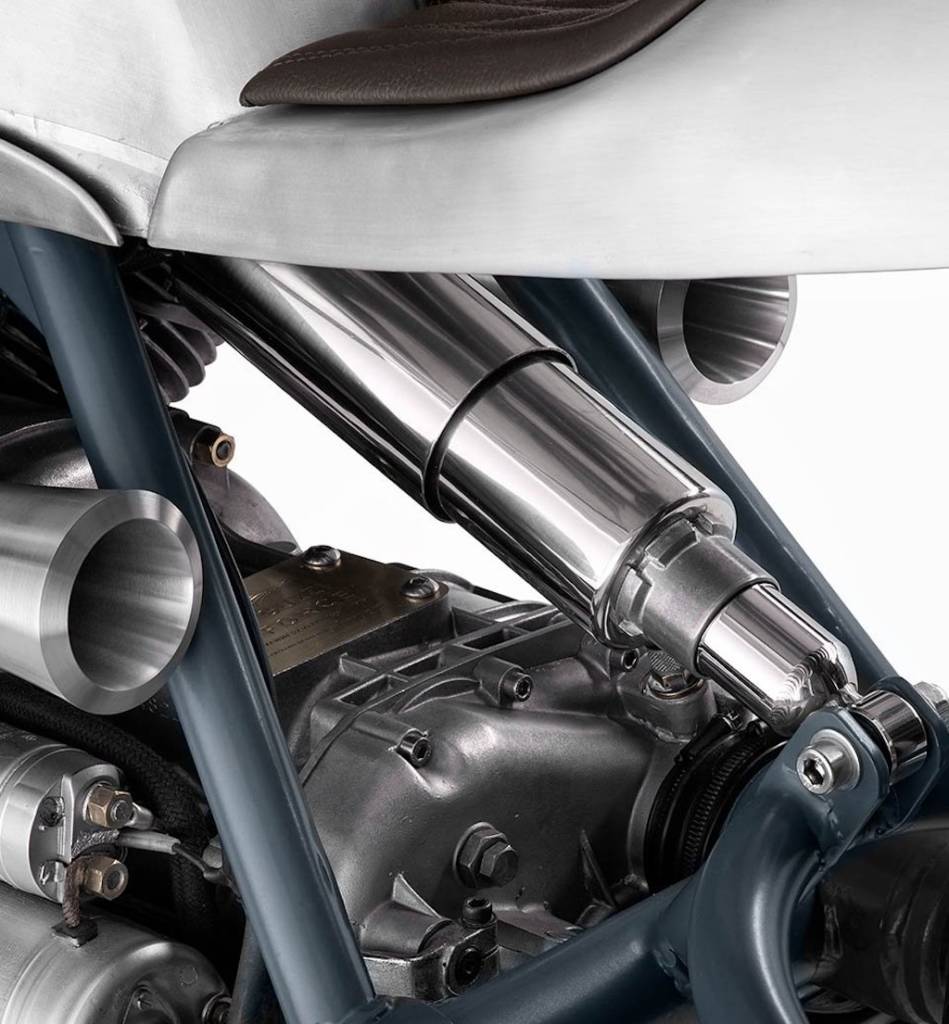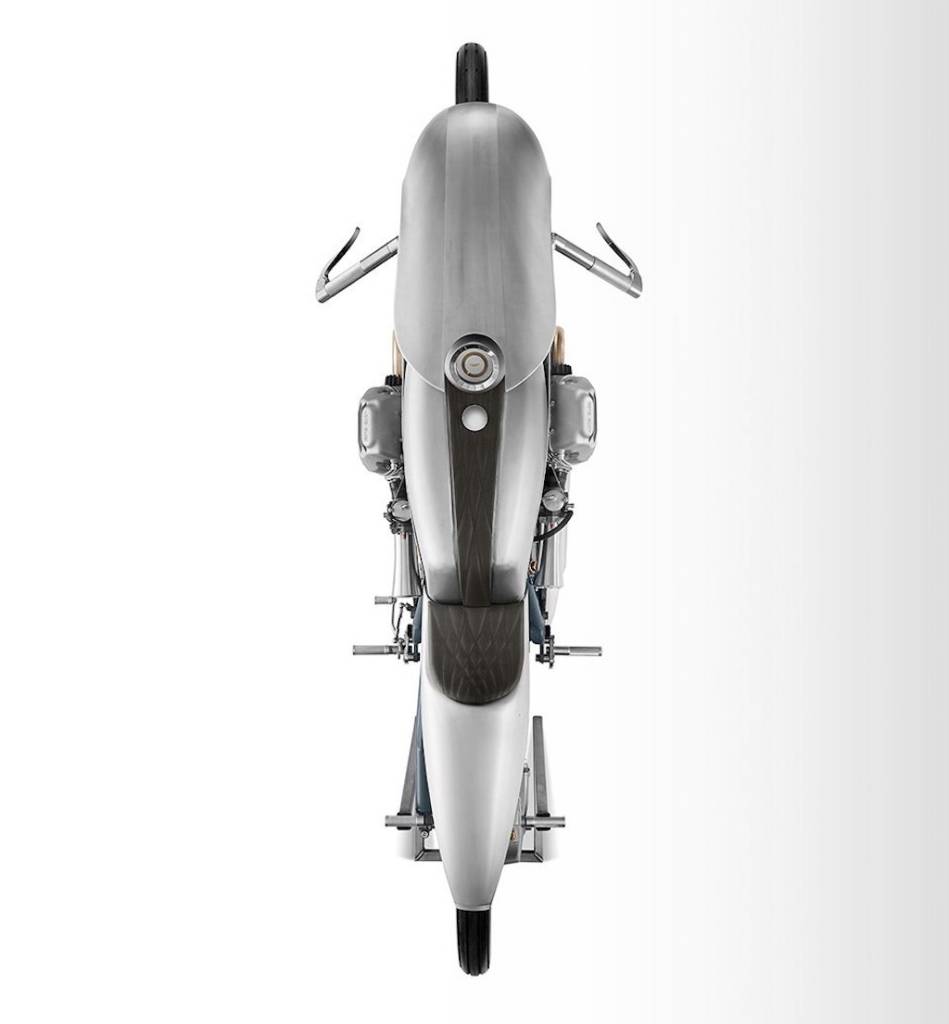 Scomparso durante la fase di atterraggio di un volo di collaudo nel 1919, Ravelli rappresenta una figura ma anche un'epoca mitica di eroismo e pioneristica che deve aver affascinato non poco i ragazzi inglesi (appassionati di Guzzi) di Death Machine of London.
Guardando questa Le Mans III la "botta visiva" è notevole: la linea allungata e la livrea alluminio ci catapultano esattamente in quell'atmosfera anni 20' che i DMOL hanno saputo evocare perfettamente (anche se con delle chicche moderne ben celate).
Per essere precisi, questa moto ci fa venire in mente quei soprammobili Art Deco che raffigurano aerei stilizzati in color alluminio/ferro, tenuti sù da un supporto "a virgola". Ma stiamo forse divagando troppo, vediamo cosa hanno fatto i customizers d'oltre manica a questa Le Mans dell 82' scovata in sud Italia, per renderla così fantasticamente irriconoscibile.
Innanzitutto il telaio di Lino Tonti è stato coraggiosamente modificato aumentando l'avancorsa: in questo modo il tocco di dinamismo ed aerodinamicità è garantito. Il forcellone è stato sostituito con uno proveniente da una California, anch'esso modificato con un sistema mono shock cantilliver. All'anteriore troviamo una forcella Aprilia RS 250 anch'essa modificata e "riarrangiata" per essere calzata nel telaio a tubi e montare le due esili ruote, sempre provenienti da una California.
Il motore ha subito solo una rinfrescata e monta dei bei carburatori Dell'Orto da 36mm che però mostrano dei cornetti di aspirazione lavorati davvero spettacolari. Stesso effetto "wow" per la strumentazione old style ma digitale con sfondo color ottone e per il jack da chitarra che fa da chiave d'accensione con sensore di prossimità immobilizer.
Sul complesso cupolino-serbatoio-sella abbiamo poco da dire oltre al meraviglioso (e già citato) effetto artdecò che evoca la loro linea e la particolare tecnica di verniciatura dall' effetto volutamente grezzo. Non manca un bel faro allo xenon come fanale anteriore e al termine del sinuoso e sottile codino c'è un faro a led dalle dimensioni volutamente mignon.
Terminano il quadro le fantastiche leve invertite IN01 al manubrio, costruite interamente in casa (ed acquistabili come parti separate) e la sella con la fascia "copri serbatoio" in pregiata pelle italiana.
Cosa pensate di questo omaggio alla figura leggendaria di Giovanni Ravelli e alla Moto Guzzi? non vi fa un po' effetto dover constatare che siano dei ragazzi di Londra ad aver ricordato un nostro eroe nazionale? E se doveste organizzare un raduno Guzzi non gli invitereste per abbracciarli di cuore?