OWM Iron Riot – Sono passati due anni ma ancora questa moto mantiene intatto il suo fascino. Julian Oheimb di OnewayMachine si è superato con questa Harley dal look industrial; Ci sono molte considerzioni da fare su questa moto ma  la prima è che la special ha un palmares degno di una star delle passerelle:
Vice campione del mondo, classe Modified Harley- AMD Show-Intermot
Premio della stampa Custombike Magazine – Custombike Show – Bad Salzuflen
Best Custombike – Lakeside Bikedays 2017
Best of Show – Harley Dome Colonia 2017
Best of Show – X-Over Bikeshow Frankfurt
Best of Show – Magic Bike Ründesheim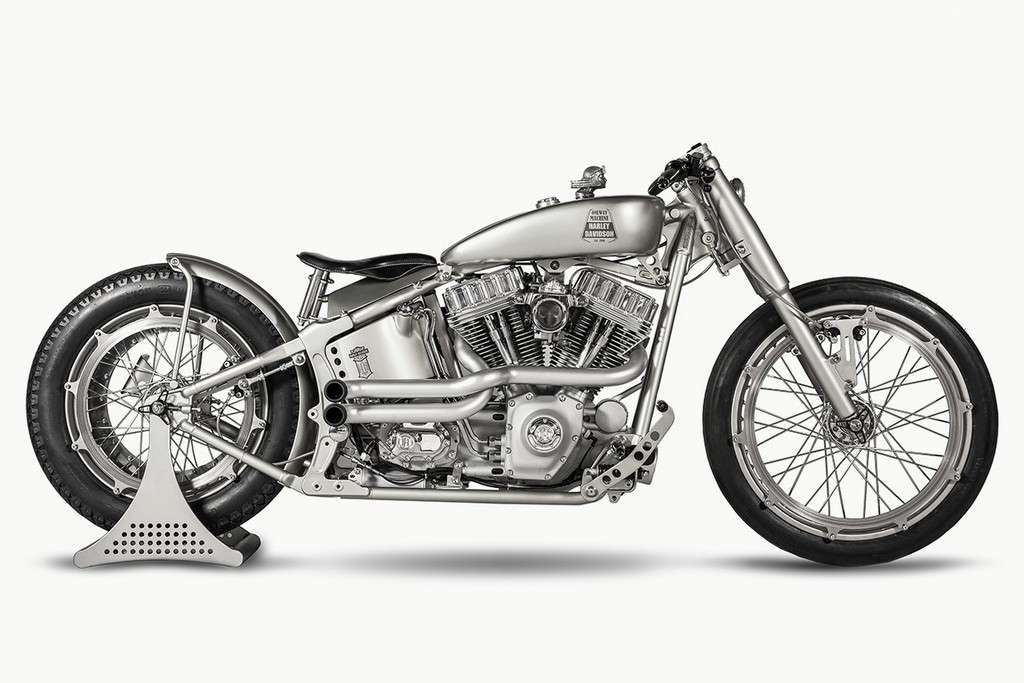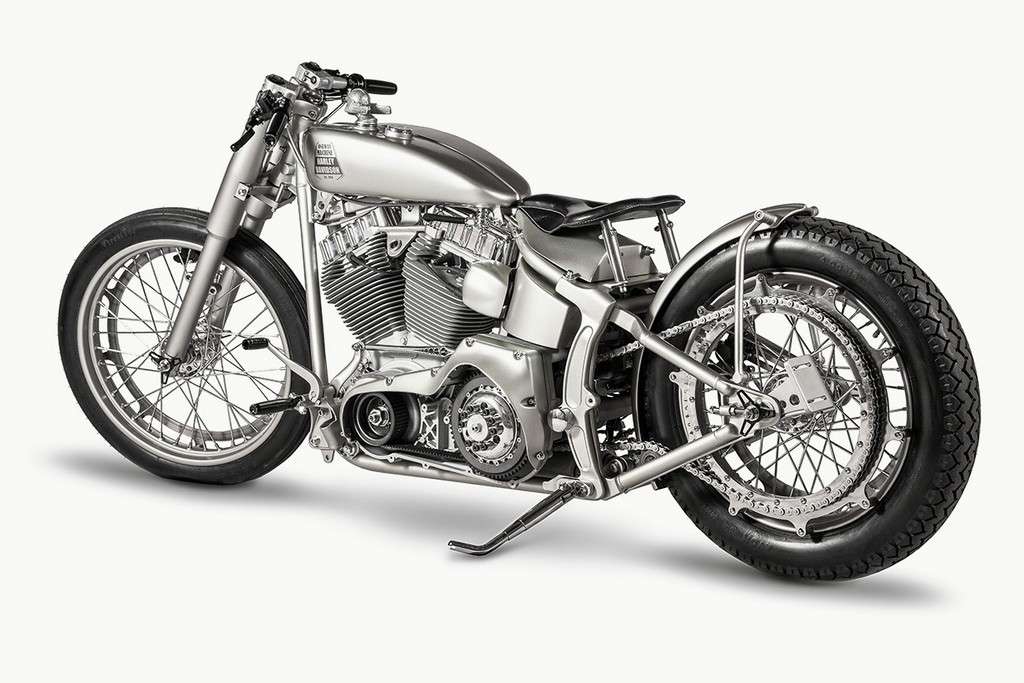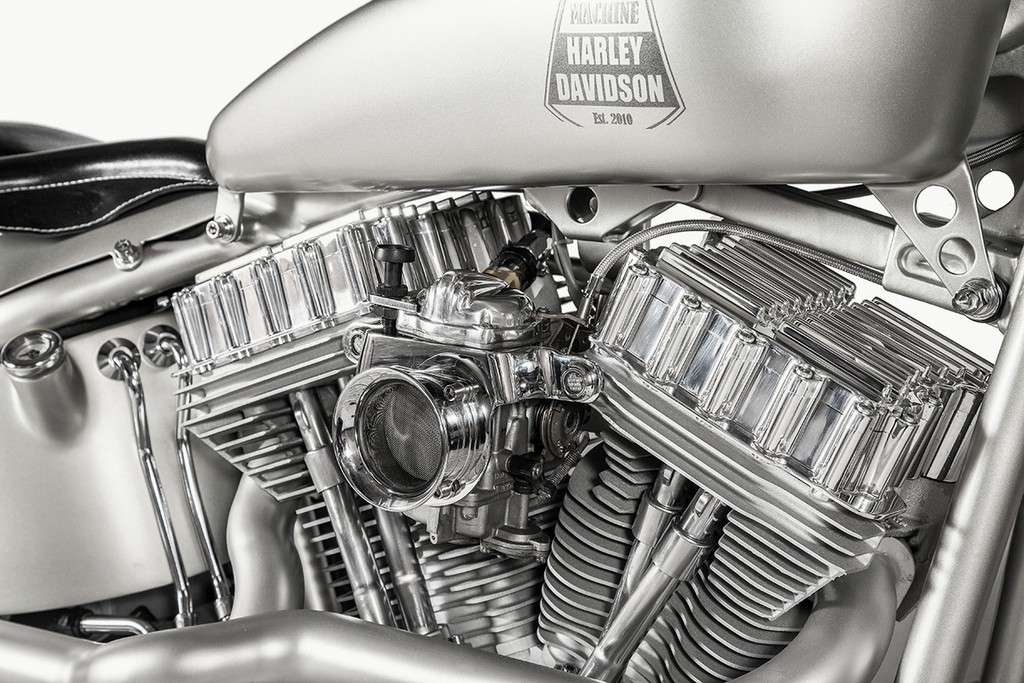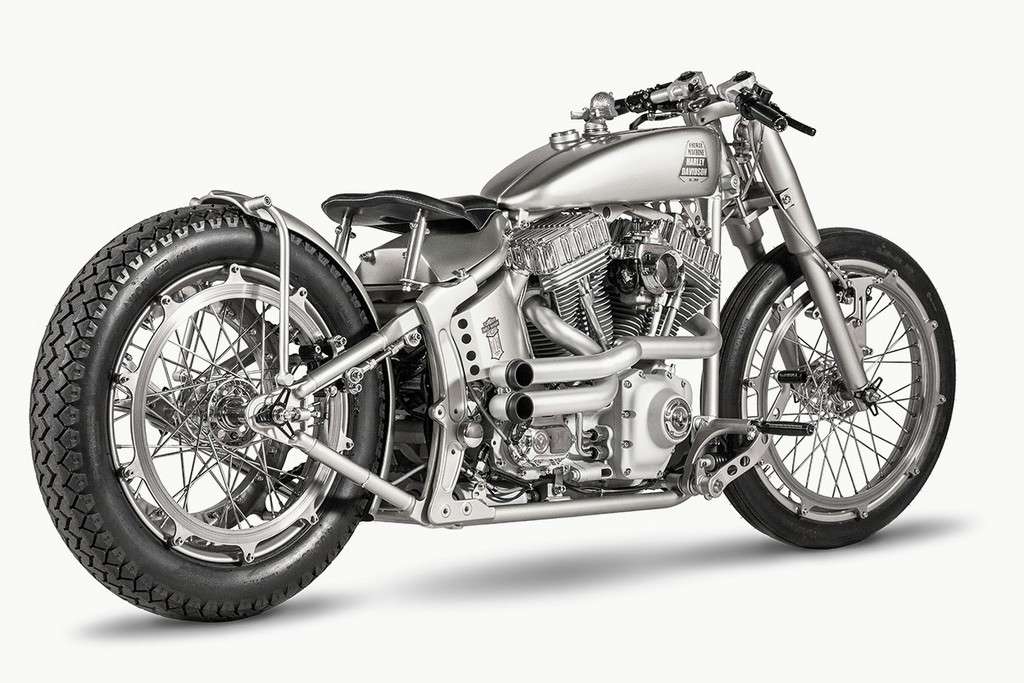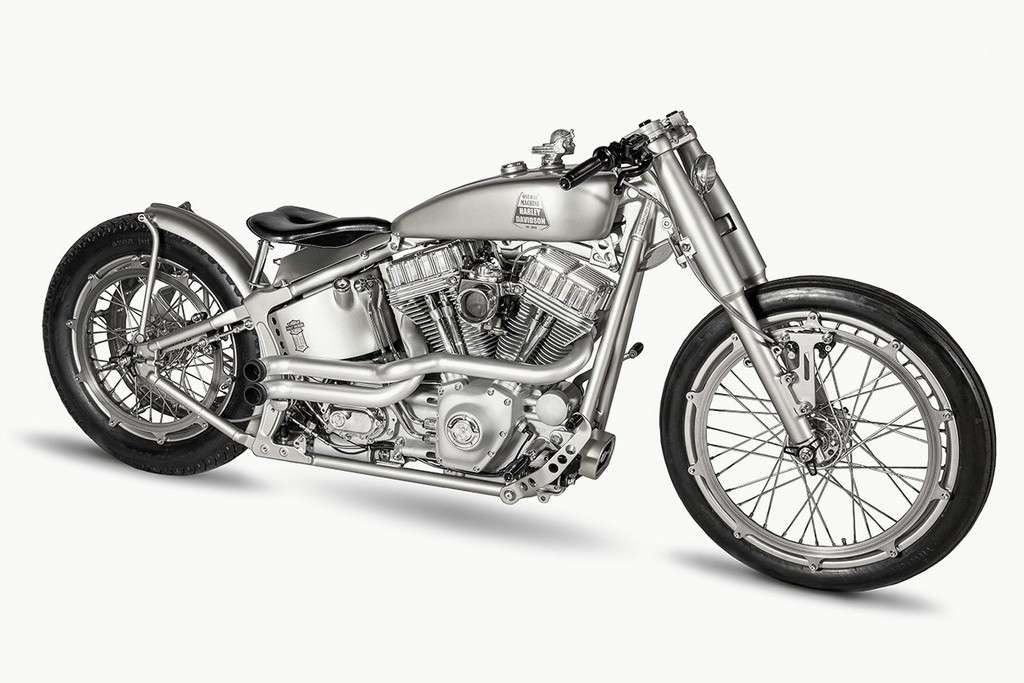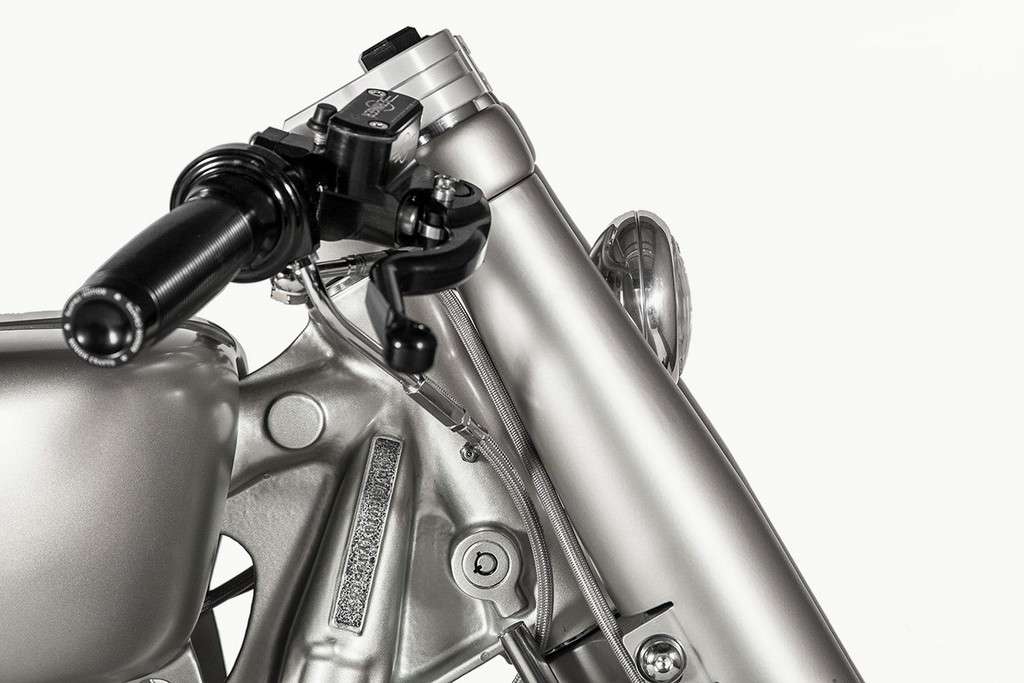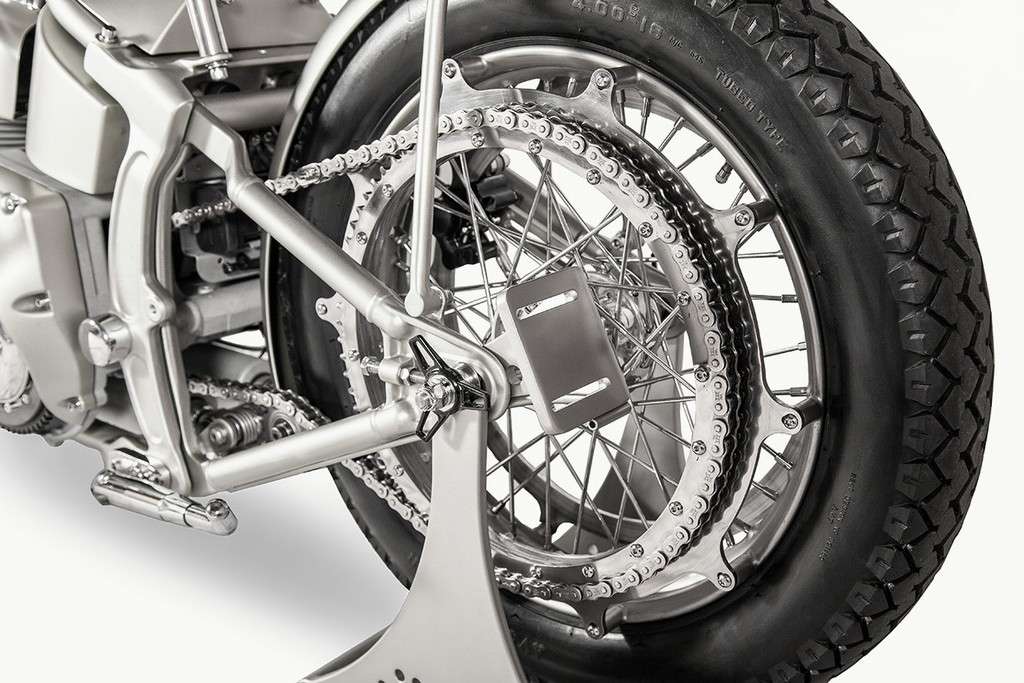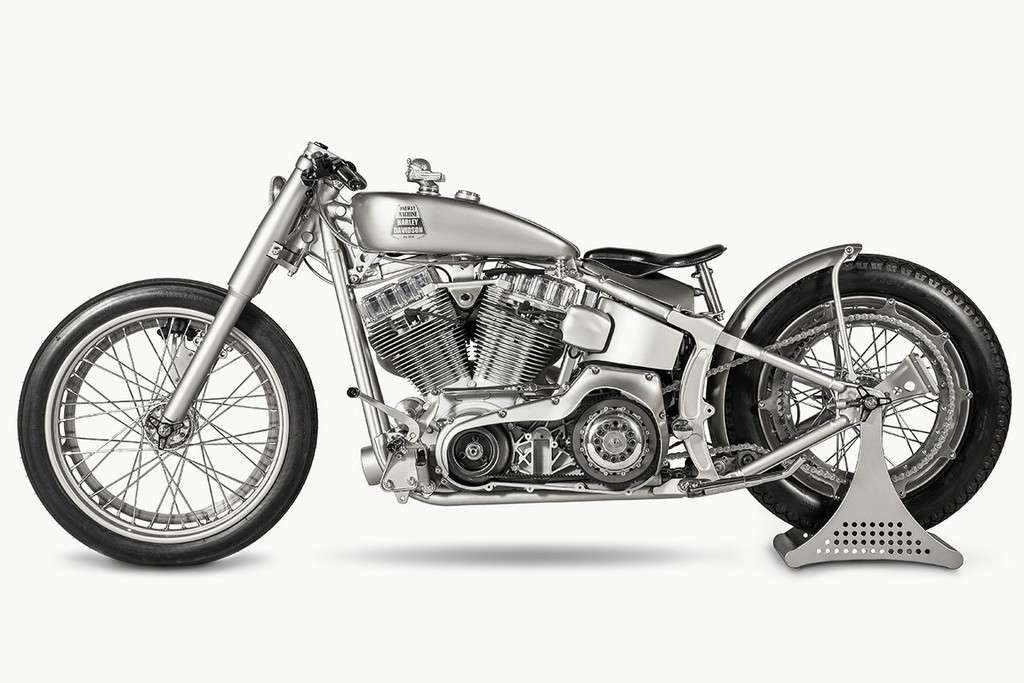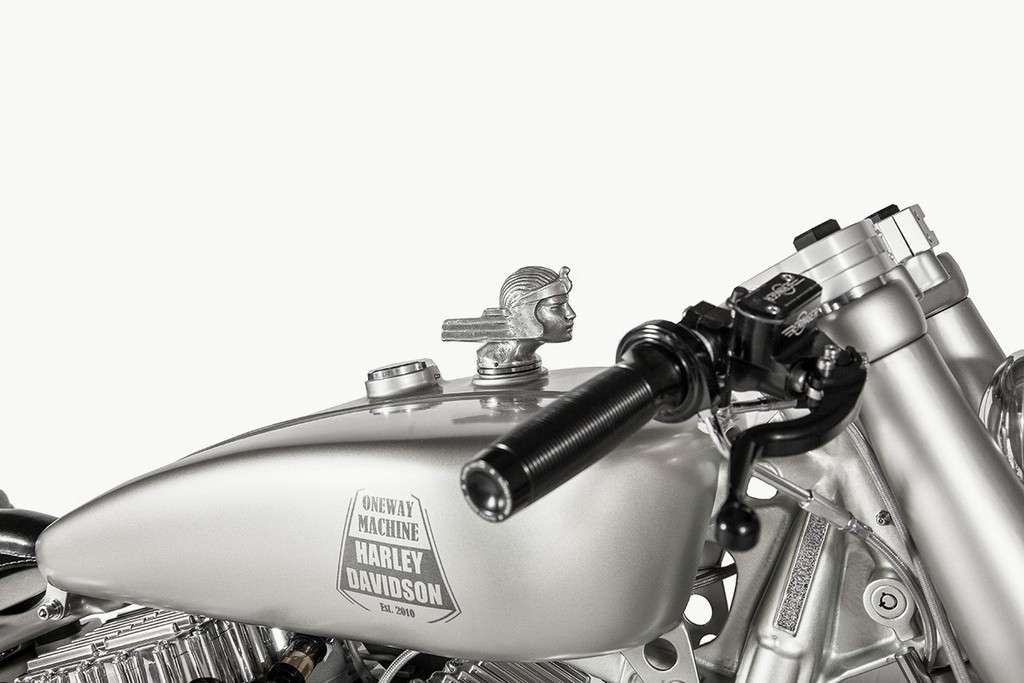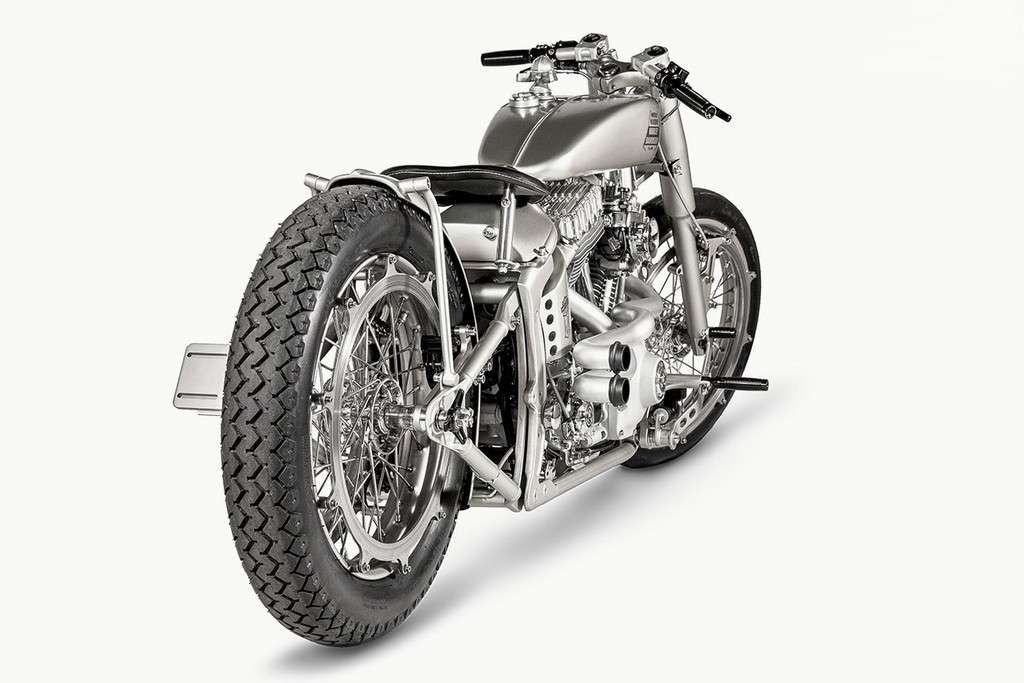 I premi però non raccontano quanto il concetto di pulizia delle linee sia spiccato nel progetto Iron Riot. L'idea fondante è quella che la moto, in particolare l'Harley, sia fatta di ferro e di ferro sia proprio la sua essenza. Questa Softail è proprio la ribellione dell'anima vera, quindi del ferro, che troppo spesso viene celata dalla modernità "plasticosa" e dagli orpelli consumistici in voga oggi sulle nostre comode due ruote.
Abbiamo sempre pensato che Le Harley Davidson, spogliate di molti accessori assomiglino alle moto (anche europee) dell'epoca d'oro del pionierismo motociclistico, anni in cui era il motore (bello) insieme a poco altro a caratterizzare la bellezza di una moto.
Per enfatizzare questo aspetto di eleganza purista, Julian ha fatto sua una Softail del 2001 importata dagli USA con soli 14000 miglia alle spalle e ha cercato (con successo) di ripulire serbatoio, motore e trasmissione da cavi e complicazioni estetiche. Per il serbatoio si è optato per una e propria sostituzione con un fantastico DKW anni 30′.
La Grigia HD ha una sella monoposto e un parafango aftermarket con staffe fatte a mano. All'anteriore il piccolo proiettore lascia spazio alla visione del bel cerchio Lowbrow con raggi TTS che grazie ad un freno a disco perimetrale tipo Braking è ancora più evidente in tutta la sua pulita semplicità stilistica.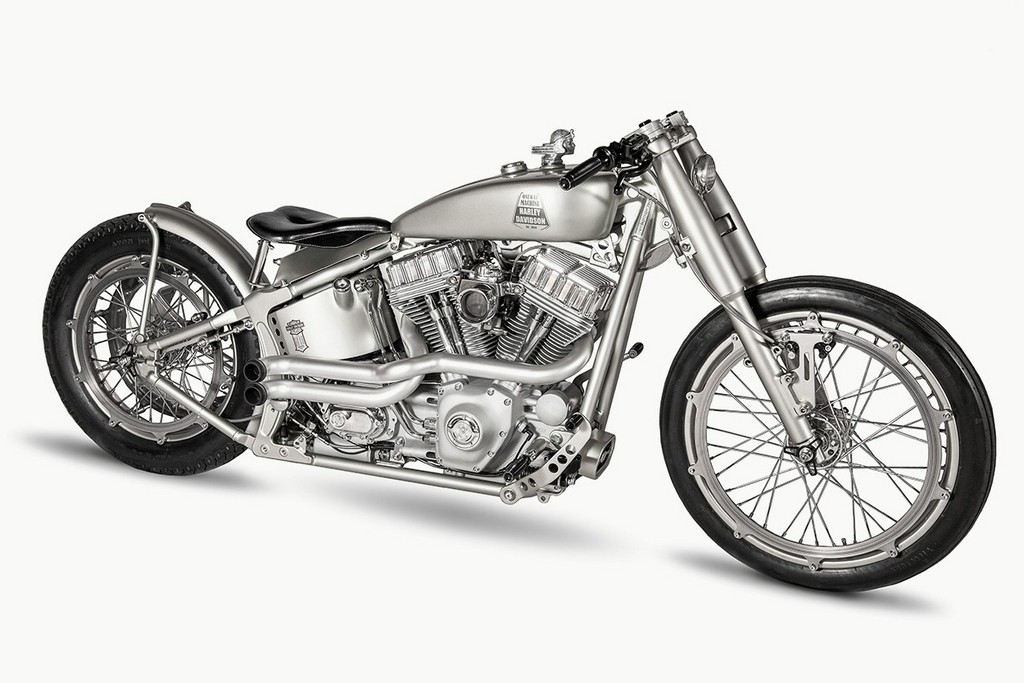 I lavori meccanici non sono stati limitati all'alloggiamento della pinza freno anteriore e posteriore ma anche la trasformazione della trasmissione finale a cinghia  non è stata un giochetto da ragazzi. Se vi chiedete quanta coppia esprima un Harley con una corona del genere chiedete pure a Julian di fare un giro ma non credo ve lo lasci fare senza problemi: la moto è a tutti gli effetti una custom da esposizione, anche se ora le gomme, Avon al posteriore e Firestone all'anteriore che vedete in foto, hanno lasciato spazio a delle coperture più utilizzabili su strada.
Pedane e manopole non potevano essere poco ricercate così Giulian ha scelto, per non farsi mancare nulla, di rovistare nel ricco catalogo dell' "atelier" taiwanese di Rough Crafts.
Oltre ad un azzeccatissimo serbatoio il protagonista di questa moto è, come avrete capito il suo colore metallico. Una livrea del genere fa pensare alle Auto Uinion tipo C da corsa o alle DKW ed NSU racing degli anni 50'. Quello che questo colore richiama è l'anima spartana ma essenziale e pragmatica dell'ingegneria motoristica tedesca, quella che ha portato l'industria teutonica a conquistare il primo posto assoluto in Europa come produttori di automobili. Ma come si ottiene un grigio alluminio così metallico ed intonato con il bicilindrico di Milwakee? Cocobreezé di Francoforte non rivela nulla del processo di stesura del colore lasciandoci nel mistero, così come resta sconosciuta l'origine della piccola testa sul serbatoio. Di chi sarà quel capo cesellato con l'elmo in testa? probabilmente di qualche dio futuristico della velocità che col suo sguardo deciso è pronto a comandare la rivolta del metallo.