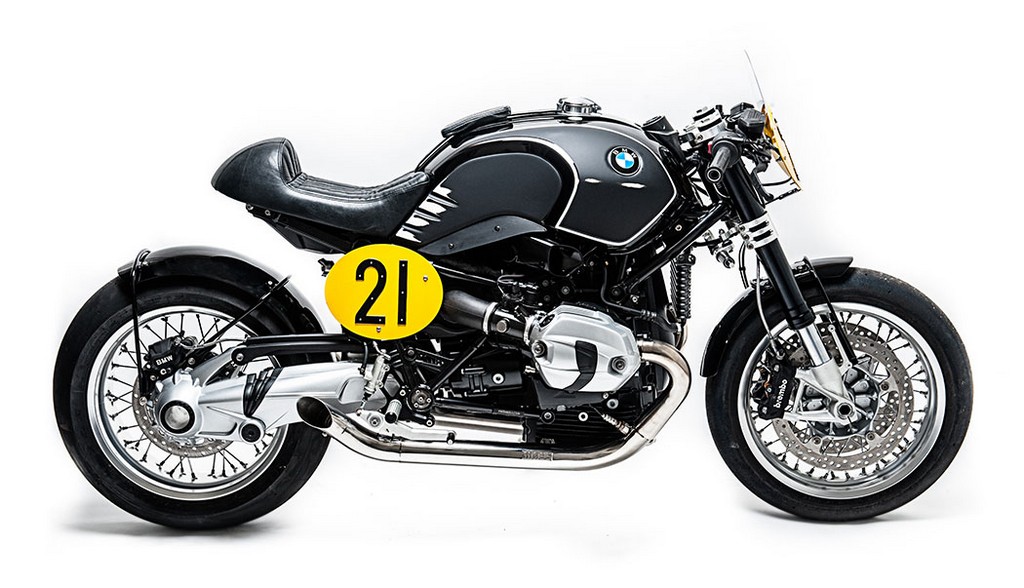 Officine Sbrannetti #007 Spirit Of Zeller – Abbiamo già visto quanto la BMW Nine T sia una moto versatile e nata per essere customizzata (leggi qui: BMW Nine T Special: Japan Style).
Quella che vedete in foto è la "Spirit of Zeller" progetto realizzato dai ragazzi della "Officine Sbrannetti", 5 ragazzi accomunati dalla stessa passione per le moto che costruiscono con anima, cuore e professionalità artigiane.
Il progetto è un omaggio al pilota tedesco Walter Zeller, che nel 1956 arrivò secondo al campionato mondiale 500, e alla sua moto la leggendaria BMW RS54 Rennsport.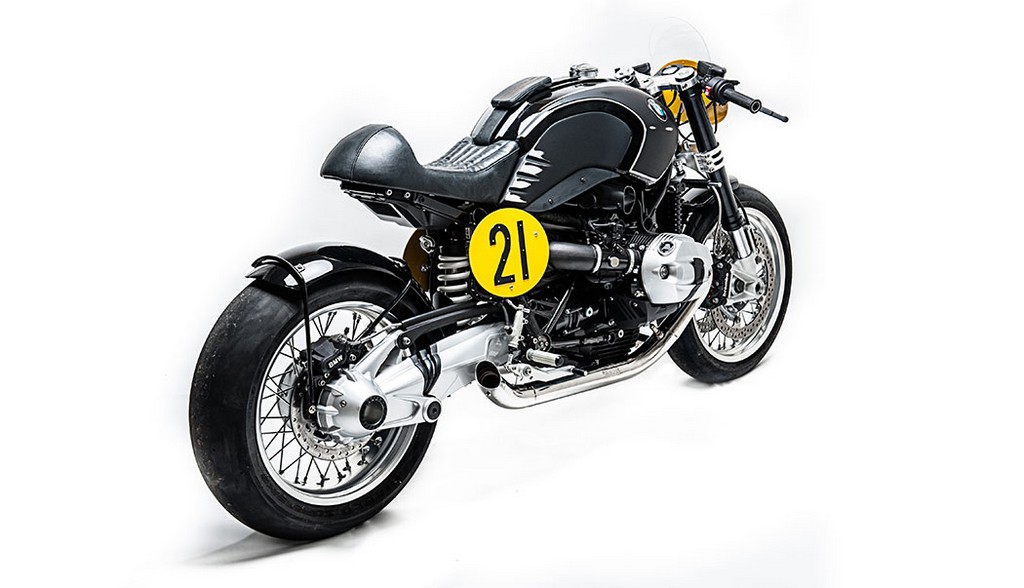 La "Spirit of Zeller" mantiene le linee massicce della Nine-T, ma con diverse soluzioni estetico/tecniche che ne alleggeriscono l'insieme e sottolineano lo spirito "racing". E' stata disegnata una nuova sella, realizzata a mano e rivestita di cuoio nero, sono state aggiunte le tabelle portanumero laterali gialle con i numeri realizzati in rilievo in alluminio; il cupolino è in alluminio calandrato con plexiglass; i parafanghi realizzati a mano con nuovi supporti in tubi curvi, anch'essi richiamo alla moto di Zeller.
Per il manubrio è stata scelta una coppia di semi manubri ed una strumentazione semplificata. Molto belle le nuove piastre sterzo ricavate dal pieno. Il sound è assicurato dall'impianto scarichi completo ed omologato, della Mass.
La verniciatura nera con elementi argentati e le tabelle portanumero giallo, fedele all'originale, donano carattere alla Spirit of Zeller.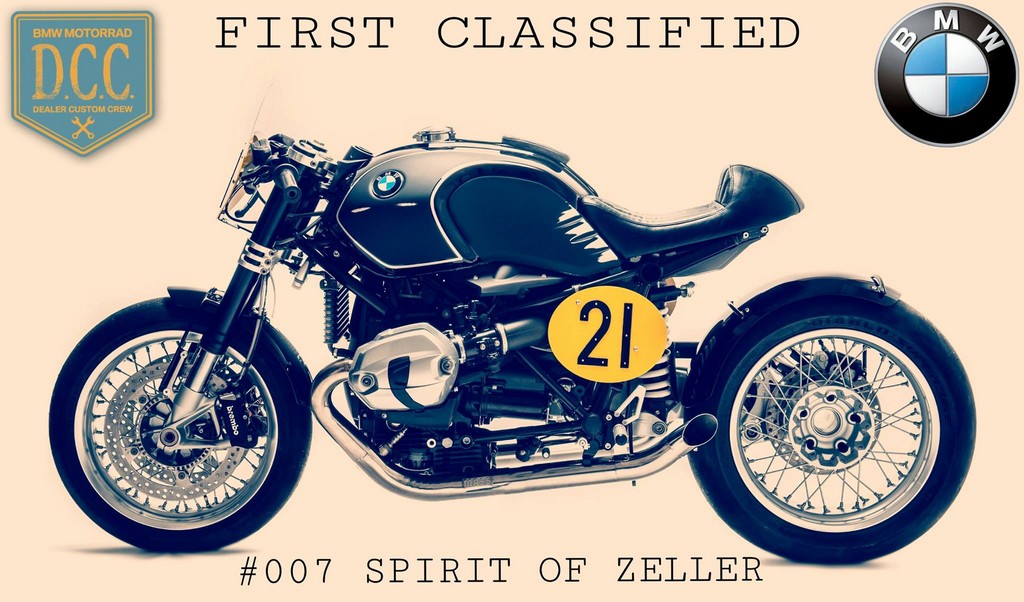 La moto è stata inoltre, la vincitrice assoluta del contest "Dealers Custom Crew" indetto da BMW Motorrad Italia per customizzare la loro Nine-t, che vedeva in giuria anche Ola Stenegard designer della Nine-t, a prova dell'eccellente lavoro realizzato da "Officine Sbrannetti".