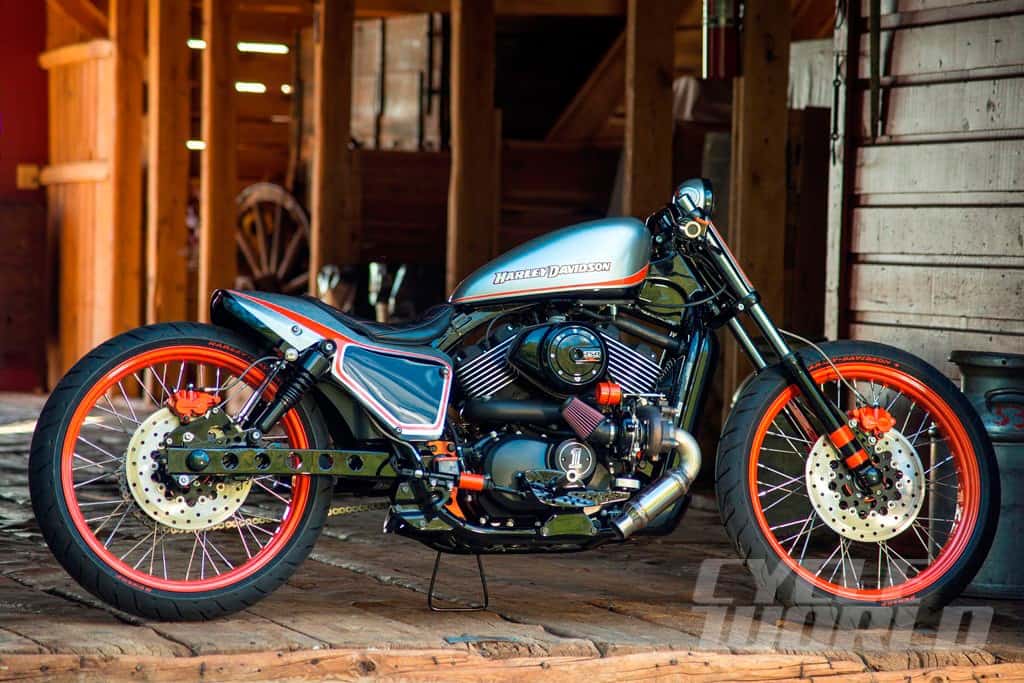 Harley street 750 Barn find – l'harleysta è un appassionato sui generis: può amare solo le Panhead come solo le Softail 1340 cc oppure andare pazzo per le "piccole" 883 che ormai non son più tanto piccole perché ormai  al di sotto della storica cilindrata ci sono la 500 (non per il nostro mercato) e la street 750.
C'è l' Harleysta che ama poi tutte le moto di Milwaukee indistintamente ma queste nuove piccole  sicuramente hanno trovato meno estimatori delle classiche v-twin raffreddate ad aria.
Per questo motivo Harley ha pensato di promuovere in europa un contest  dedicato all' elaborazione della nuova street 750, chiamato Battle of the kings, che ha mostrato al mondo come questa moto sia customizzabile quanto le sue sorellone anziane.
Sull'onda del successo di questa iniziativa Harley USA ha lanciato un'operazione simile a quella europea e per questo motivo iniziano a fioccare delle belle special al di là dell'oceano.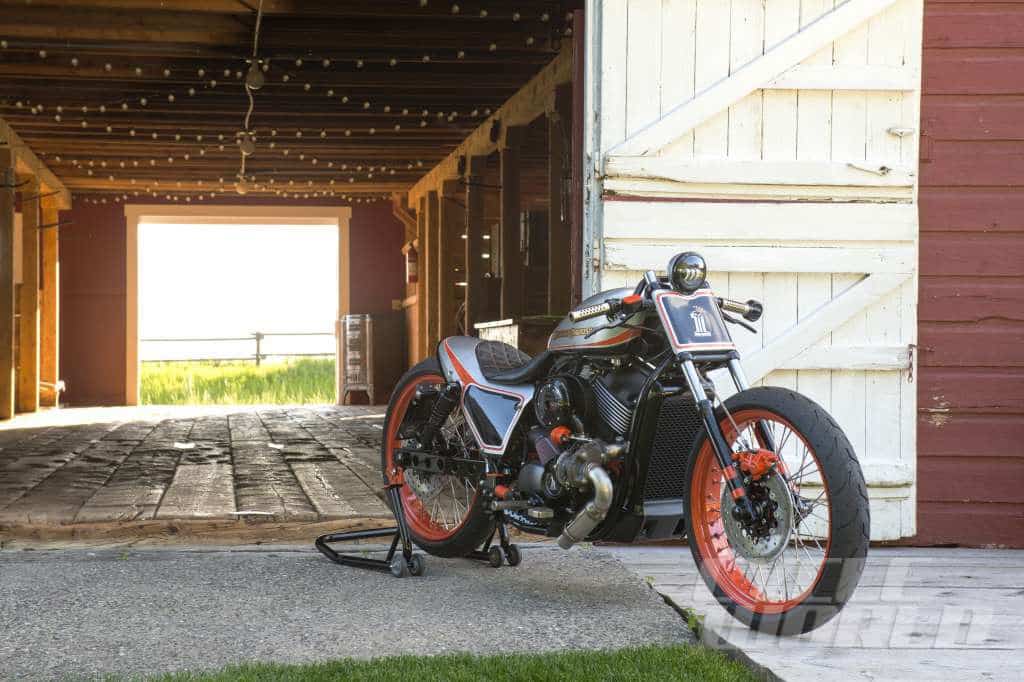 Vi mostriamo cosa ha saputo fare lo staff di Harley di Yellowstone (Montana) sotto la direzione di Alex Stuart, manager della filiale Harley del quarto stato più esteso degli States. La creatura è ispirata alle moto da borad track, il richiamo vintage è forte ma c'è anche grande aggressività grazie ad una tinta con colori molto "forti". I cerchi  infatti hanno il canale color arancione fluo e la stessa tinta si ritrova su dei filetti/decorazioni presenti sul serbatoio e codino che di base sono color argento.
Sotto il faro a led di serie della street c'è una bella tabella porta numero hand made che aumenta la sensazione "vintage racing" e sotto il serbatoio una bella sorpresina dedicata a chi crede che di "castagna" il nuovo 7 e mezzo ne abbia poca: un bel turbocompressore!
I bei fianchetti  costruiti dal team di Alex ben si accordano al corto codino che non funge molto da parafango dato che una board track ha le ruote belle così, nude e pure.
La trasmissione finale, in omaggio alle Shovelhead, è  a catena mentre lo scarico di serie è stato ovviamente modificato per dar libero sfogo allo sbuffante turbocompressore.
La 750 così modificata, è stata chiamata "barn find"  ovvero trovata in un fienile, come certe board tracker ritrovate in sperdute fattorie americane e ferme da anni in mezzo a paglia e terra. Certo questa Harley ha un nome romantico ma siamo sicuri che l'amore vero per questa moto nascerà quando la sentiremo in moto…