Buell RR1000 BOT FR – Se queste sigle vi sembrano astruse ve le spieghiamo noi: BOT sta per Battle of the Twins e FR sta per Factory Racer.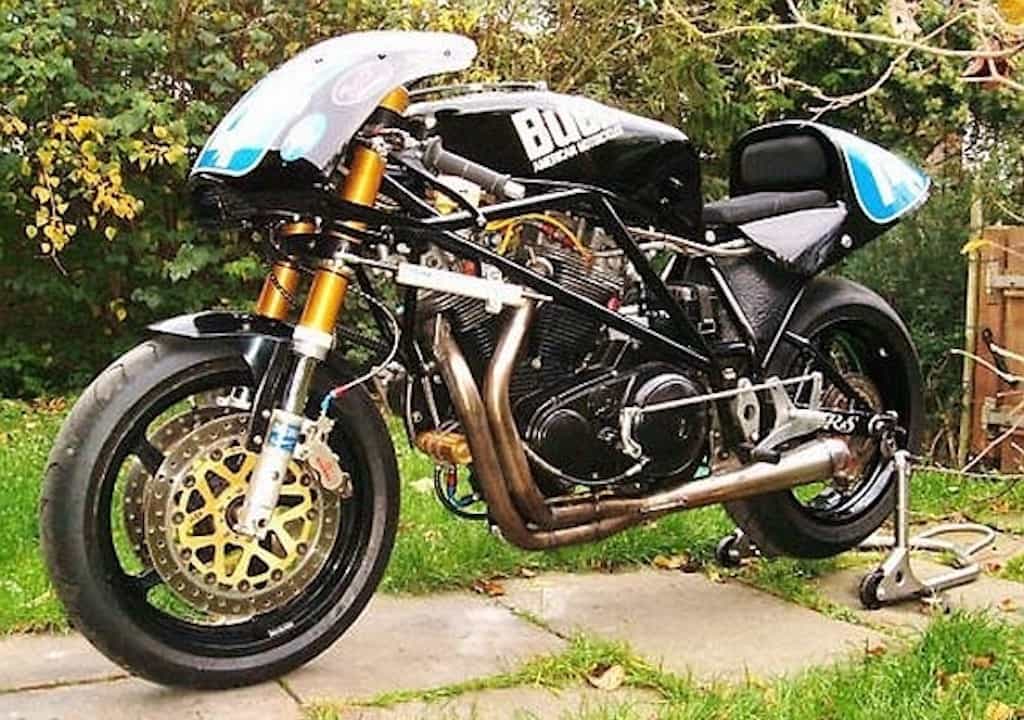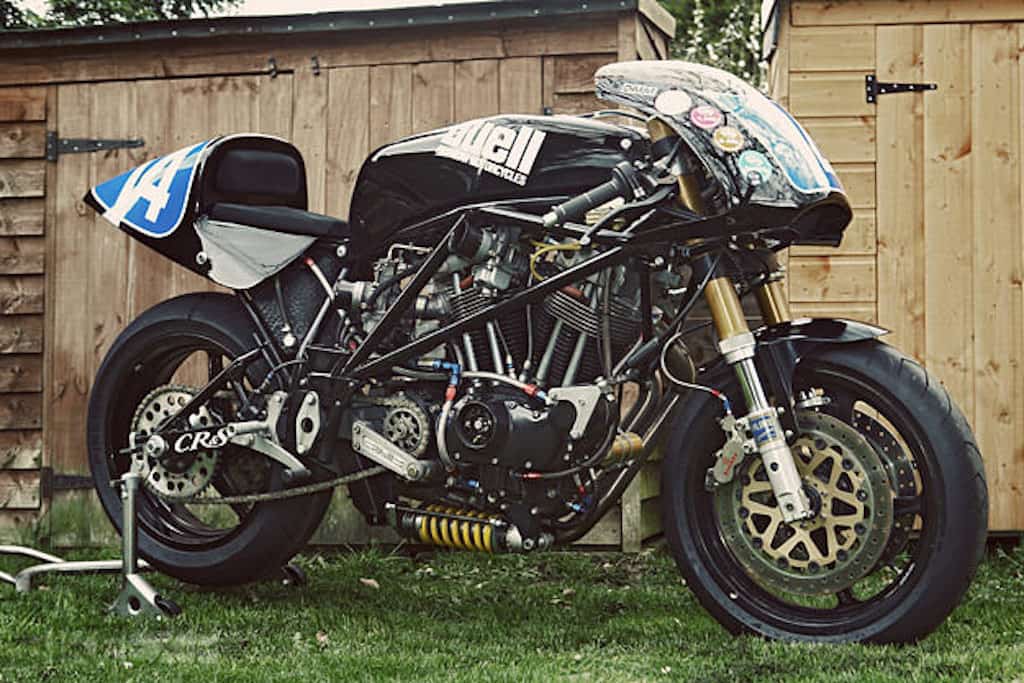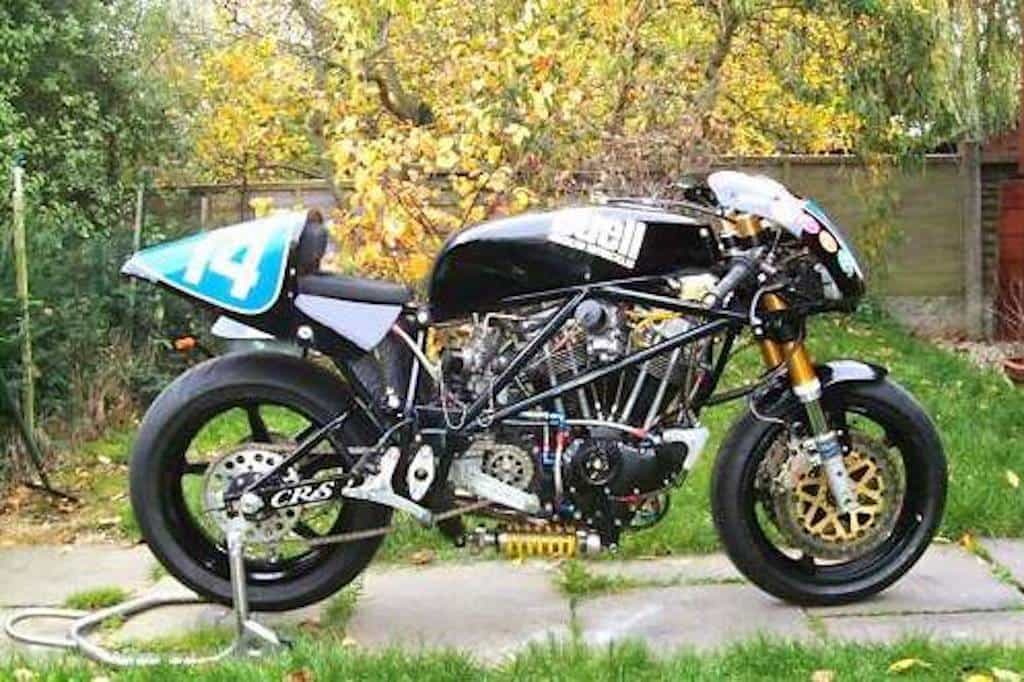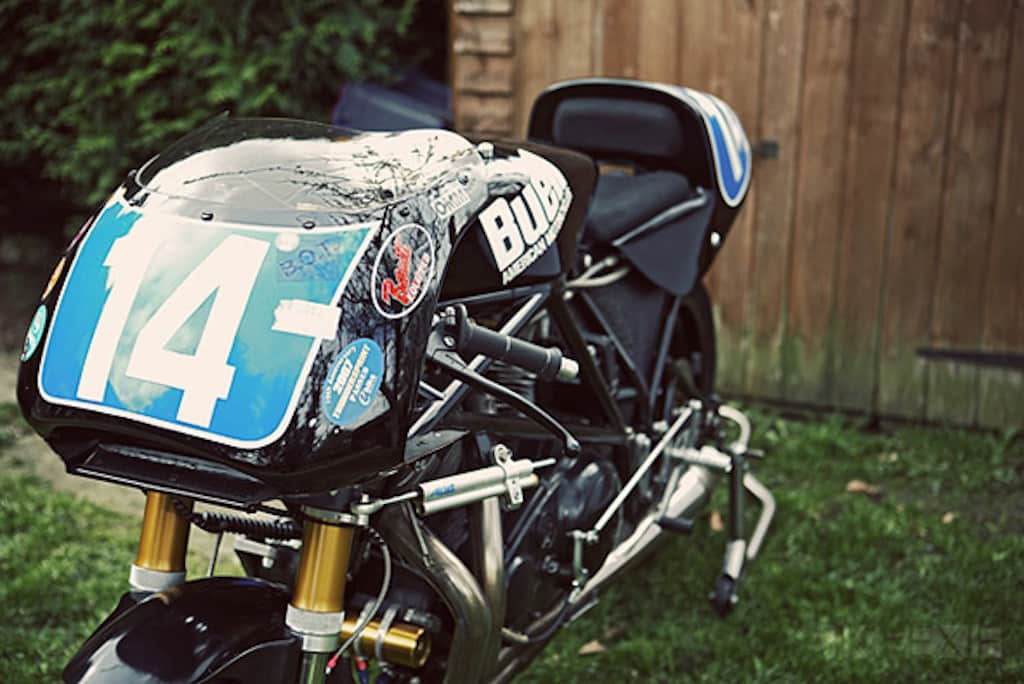 Il Battle of the Twins era una gara spettacolare che alla fine degli anni 90' ha fatto sognare tanti di noi.Il campionato derivava dall'americano Supertwins e Il regolamento dalle maglie piuttosto larghe permetteva di fa gareggiare moto bicilindriche a due valvole per cilindro con elaborazioni motoristiche e telaistiche piuttosto spinte.
Non era raro vedere sui circuiti italiani del campionato, delle Over con motore Yamaha o Ducati, delle bestie da pista con vecchi motori Guzzi con i cilindri rovesciati o addirittura il V2 montato longitudinalmente. Ovviamente, grande era la presenza dei ruggenti Desmodue (magari con telai Gollinelli..in alluminio…) e di boxer bavaresi che venivano posizionati piuttosto alti per rendere le moto più agili a scendere in piega tra i cordoli.
Forse avete capito quale atmosfera da "gara più pazza del mondo" ci fosse e in questa cornice non poteva mancare chi ci provava anche con i mitici Big Twin di Milwaakee.
La moto che vi mostriamo oggi è  assemblata ricorrendo a parti ordinate direttamente da Erik Buell nel 1993. In quell'anno la moto ha gareggiato nel campionato BOT con l'anticonformista Crepaldi (CR&S) come sponsor di questo vibrante progetto.
Questa RR100 è una Factory Racer perchè in pratica era una moto "laboratorio" che è servita a Buell per fare esperienza sulle piste del mondo e tentare di specializzarsi sempre più in ambiti di racing engeneering e gare in pista. In poche parole una moto "ufficiale" Buell, molto più specialistica rispetto alla RR1000 "normale".
Il telaio, per esempio, è molto diverso da quello della già rara RR1000; Erik Buell stesso lo descrive come una versione alleggerita e molto migliore per gareggiare. L'impianto frenante è un efficiente Brembo e le ruote sono anch'esse italianissime Technomagnesio.
Le sospensioni sono Ohlins con una costosa forcella di derivazione GP e il mono posteriore costruito ad hoc per questa big twin.
Il bicilindrico Harley Davidson, la trasmissione primaria e tutto il cambio sono stati rivoltati come calzini. Ci sono pistoni nuovi del 2002, valvole in titanio, guarnizioni e cuscinetti racing ed un albero motore completamente rifatto.
Le camme sono Storz e le teste sono state riviste per permettere il maggiore flusso di gas che garantiscono  i nuovi carburatori Mikuni da 42. L'impianto di scarico invece è totalmente opera di Buell.
L'esemplare di cui vi parliamo, oltre ad aver corso nel BOT italiano ha partecipato ad alcune gare nel campionato AMA statunitense, quindi ha un curriculum di tutto rispetto, poi è una Buell puro sangue se così si può dire, e ciò fa levitare il suo valore storico notevolmente. Se a ciò aggiungete che il marchio Buell non esiste realmente più e questa è una delle prime moto racing di Erik, beh allora fortunato il possessore di questa racer americana d'altri tempi può godere di tutta la nostra invidia, siamo sinceri…